---
10 Delicious Local Restaurants You Won't Want to Miss this Summer
Posted On Monday, February 10, 2020
---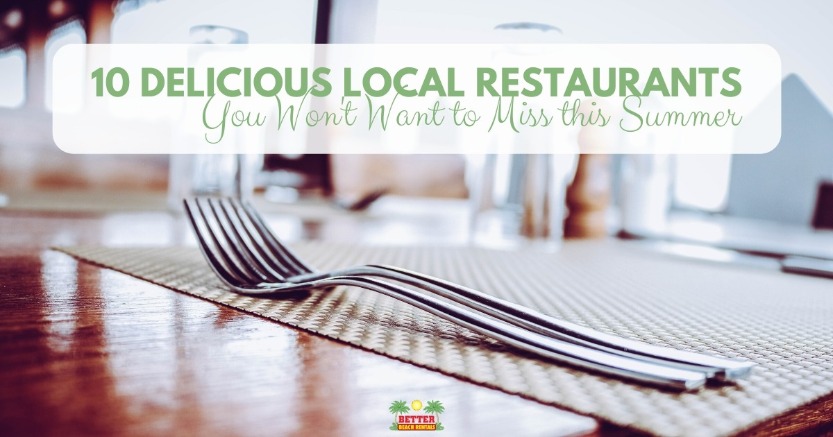 Vacations are all about spoiling yourself and of course, that had to include having great food. One of the best things about Oak Island is the many family owned and operated places to eat. After all, who wants to eat at the same old chain restaurants? We don't have anything against the big chains, but we think you'll find the local atmosphere in our restaurants to be one of the best parts of your Oak Island beach vacation. Today we dive into some of the best places to eat on and around Oak Island. However, this is just a few of the best places with too many to mention.

Fat Andy's
Fat Andy's isn't much to look at, but if you're craving a great juicy burger, then welcome to heaven. All food is served take-out style, although there are a few picnic tables. Plan on this being a quick bite to eat. Located on Long Beach Road in Southport (which you'll pass on your way to Oak Island), Fat Andy's is simply amazing. All the french fries are hand cut daily and are as good as the fresh burgers they accompany.

Provision Company
When you're out kicking around in flip-flops and looking for some amazing seafood for lunch, there is no better place in Southport than Provision Company. With a beautiful waterfront atmosphere, Provision Company is a fun family-atmosphere where the order of the day is plates piled high with fried local seafood. The set up is unique, with a large open deck that has casual picnic style seating with an incredible view. The food is served cafeteria style, but don't let that deter you. The food is amazing. Make sure to try the fried shrimp for a real summer treat.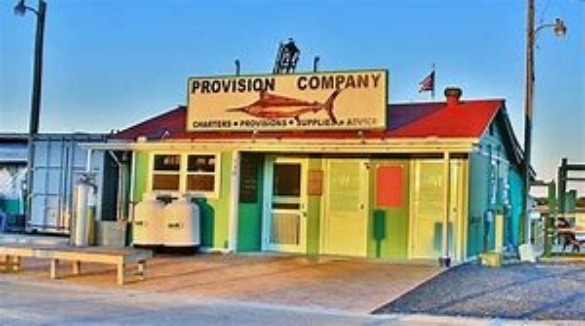 Old Bridge Diner
As you head onto Oak Island from Southport, you'll find the welcoming folks of the Old Bridge Diner. The diner is a great place for breakfast and dinner, but we love it for a quick bite to eat at lunch. From daily specials to great burgers, there is something for everyone in your party. One of the best features of this old-school counter style diner is the fact that they serve breakfast all day. Prices are reasonable, and the atmosphere is casual... making it the quintessential beach breakfast place.

Russell's Place Restaurant
Voted the "Best Restaurant in the Cape Fear Region,"
Russell's Place
is one of those places where you'll feel like local the moment you walk in the door. The only place you'll feel more comfortable is at your grandmother's kitchen table. Russell's Place is open for breakfast and lunch, and you definitely want to start your day off at this Oak Island institution at least once during your
Oak Island vacation
. Omelettes, pancakes, and all the wonderful breakfast staples are all on the menu at Russel's... but don't take our word for it.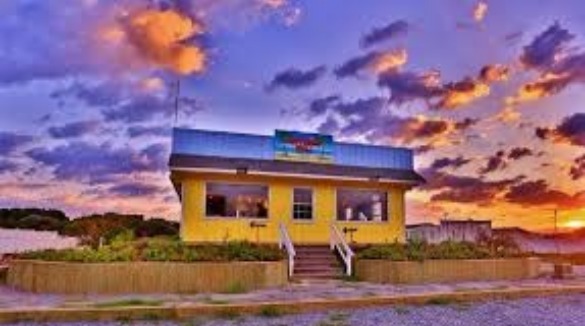 Pepperoni Grill
The beach is great, but great pizza only a few hundred yards away from the ocean is pizza heaven! To be exact, we are talking about the best New York Style pizza on Oak Island, which you can find at the Pepperoni Grill. Don't think the folks at the pepperoni grill are serving only pizza though. Their menu includes salads, stromboli, calzones, and subs. Looking for a great pizza, try the Tony Soprano. It is a heavenly combination of hand-tossed dough, garlic butter, olives, feta, and tomatoes.

Island Way
If you are in the mood for amazing food in an elegant waterfront setting, then look no further than the Island Way restaurant. Featuring exquisite steaks and seafood, this upscale casual restaurant is truly something special. With an extensive wine list and incredible dishes, you won't soon forget this is the best place on Oak Island to celebrate that special occasion or have a romantic dinner. If you want to try something really special, try the Filet Neptune. It features an eight ounce bacon wrapped tenderloin placed on a bed of asparagus, and if that is not enough, they top it off with fresh shrimp and crab meat!

Lil & John's Sweetreat Ice Cream Parlor
No beach vacation is complete without ice cream. Luckily for you here on Oak Island we have lots of great ice cream spots, but if you only have time to visit one place you really should consider Lil & John's Sweetreat Ice Cream Parlor. The parlor specializes in creamy perfectly spun homemade ice cream. Each batch is lovingly made on site and we dare you to buy just one scoop!
Fishy Fishy Cafe
Next door you'll find the beautiful small town of Southport. Made famous by several movies which have taken place there, this picturesque town features some great places to eat. One that you'll definitely want to try is Fishy Fishy Cafe. As the name implies, this is a great place to get local seafood. With a casual waterfront atmosphere, you'll love the view as much as the food. Open daily for lunch and dinner, we recommend dinner so you can be sure to take in a beautiful Southport sunset. Of course, we have great vacation rentals in Southport too, so if you are wanting to enjoy the Southport sunset every night we can help you with that also.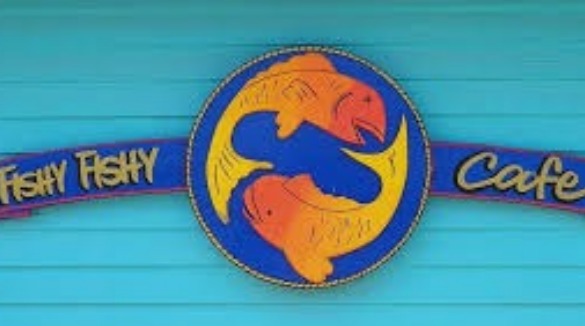 Swain Seafood Shack
When the motto is "good food for good people," you know you've found a special place. For those who love amazing seafood, Swain Seafood Shack is just that. Amazing! The Swain family has been a part of Oak Island since the 17th century, and today the restaurant is still family owned and operated. Chef Brett Swain and his son run the kitchen, and there is no doubt you can taste the passion the family brings to their food. There are too many great things to try, but if you can only visit once, then give the fish tacos a try. Swain's is open Tuesday through Wednesday from 11 AM to 3 PM, and Thursday through Saturday from 11 AM to 8 PM.

We won't pretend there aren't other great places to eat on and around Oak Island. However, we hope you enjoy some of these great places to eat. Let us know your favorite place to eat by leaving a comment below. Summer is almost here and rentals are filling up fast, so make sure to book your perfect Oak Island vacation today! Call us today at 910-278-1147.
Comment on this post!