---
10 Easy Ways to Save Money on Your Oak Island Beach Vacation
Posted On Monday, August 12, 2019
---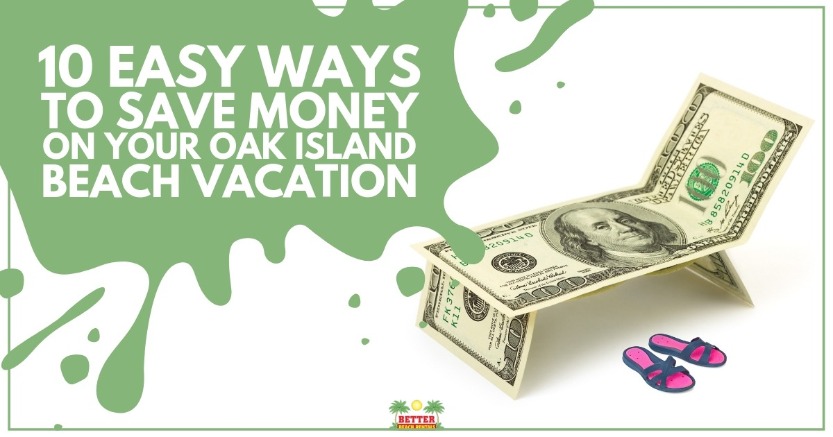 Everyone deserves a beach vacation. Whether you love coming to Oak Island in the heat of summer or enjoy the cooler months, Oak Island is a wonderful place to get away from it all. Come to recharge and enjoy a slower pace of life for a few days. We're sure you won't regret it. However, we understand a vacation is a big expense for a family. There are ways to save a few bucks all while getting the most out of your Oak Island beach vacation. Let's look at ten great ways to save a little money while still getting the most out of your vacation.

Book Direct With Better Beach Rentals
When you book directly with Better Beach Rentals, you'll start saving money immediately. How you ask? When you book on a third-party site like Airbnb or HomeAway you pay a 10% or more fee on top of the cost of your rental contract! That's a lot of money! When you book direct with Better Beach Rentals you not only save those fees but also receive the full Better Beach Rental customer service experience. You'll get quick response to maintenance request and all the knowledge our dedicated and local staff have to offer. So call us today at 910-278-1147, or go online to book your Oak Island vacation rental today and save big!

Eat at Home and Save
Perhaps the biggest expense for many families is eating out. A family of four can easily spend $60.00 or more on a meal. That gets really expensive fast! Use the time before your vacation to prepare a beach menu. Bring the whole family into the planning. Here on Oak Island we have amazing local seafood, so make sure to include some seafood recipes. Everyone loves fresh grilled fish! All of our vacation homes have well-appointed kitchens... making meal prep easy.

Car Pool With Friends and Family
One of the wonderful things about Oak Island is we often have groups of friends and or large families come together for their vacation. Nothing is more fun than gathering up a group of your favorite people for a beach vacation. We offer loads of great homes that can accommodate large parties with multiple bedrooms... or condo complexes allowing everyone their own space while being just steps away from each other. No matter your choice, it makes sense to try and pool resources by carpooling to your destination. No need to pay for extra gas. Once here Oak Island is easy to get around so you will hardly need a car!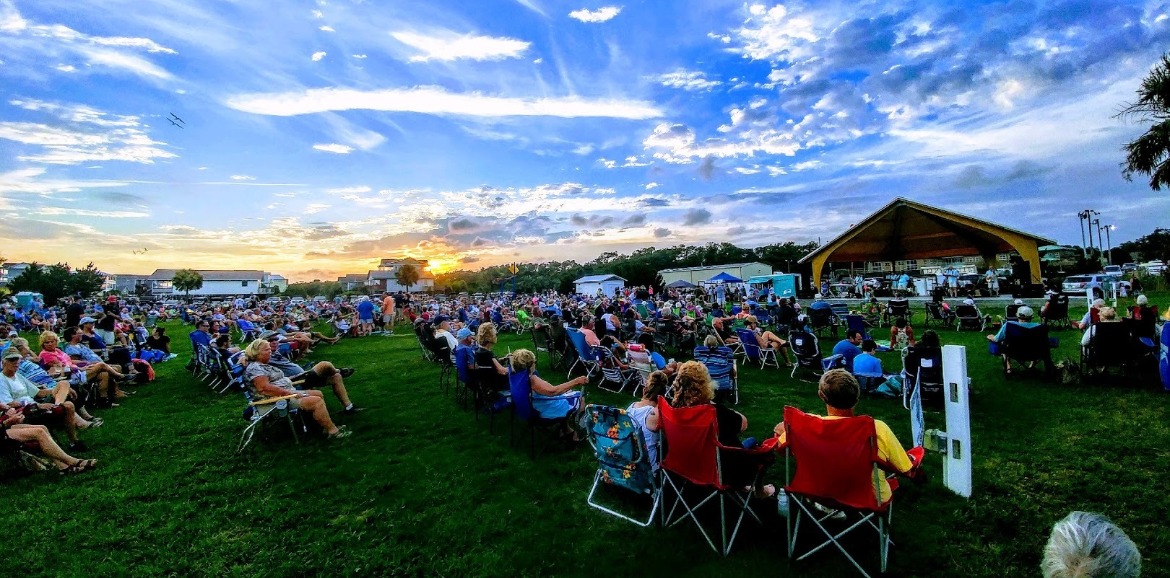 Look For Free Events
There is no shortage of free things to do and see on Oak Island and the surrounding area. In short, there is always something going on. From live music and fireworks, to cultural events, something fun is going on all the time. Take advantage of these events and save money. Need help finding out what is going on during your beach vacation? Give us a call, we're always here to help you make the most of your stay on Oak Island.

Stick To A Budget
If you don't have a budget, perhaps you should think about one. Prior to leaving or from the beginning of your vacation planning, take the time to put together a vacation budget. Include activities, events, and eating out, so everyone is on the same page. One great way to save for this is the old envelope plan. Take an envelope and label it with say, "Eating Out" then figure what you are willing/able to spend on eating out. Start saving the cash in the envelope months ahead of time. That way you have the cash and it is already budgeted. Whamo, no breaking the bank on that delicious Oak Island seafood you've been craving.

Avoid Peak Times
Everywhere has a peak season or weeks that are just busier than others, and often more expensive. We want you and your family to have a wonderful time here on Oak Island. When you're ready to book your vacation, our friendly staff will be happy to help you find the best weeks to help meet your vacation budget. Don't forget we have beautiful weather from early spring and late into fall.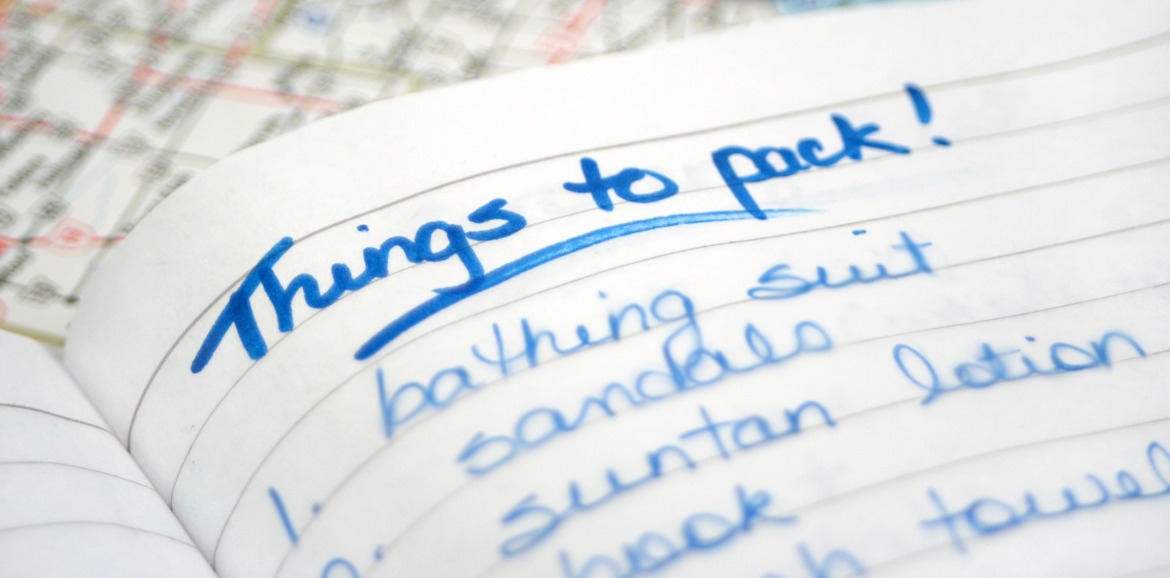 Make A Packing List
Often the expenses that add up are the things you forget. You forget your bathing suit, there goes $40.00 out the window. Your daughter forgets a blow dryer, there goes another $20.00. It doesn't take long to have the little things you forget add up to an additional hundred dollars or more. Make a checklist before you leave. Have everyone in the family make one. Then double check it and pack according to the checklist.

Pack Snacks For The Road Trip
It's easy on a road trip to chew up a budget with unhealthy snacks. If you're like our family, gas is the cheap part about stopping at the gas station. A couple teenagers can toss twenty bucks worth of snacks on the counter in a heartbeat. Help protect your budget and give your kids healthier snacks. Before you leave for vacation, pack up the cooler with healthy (and cheaper) alternatives. With the money you save on those expensive gas station snacks you can treat your family to a dinner out at one of our local restaurants.

Bring Beach Toys For The Kids
When you have a couple little ones all wanting to head to the local souvenir shop, it can quickly add up. By bringing toys with you, you can save a load of money. A great idea is to head to Walmart or the Dollar Store before heading out on vacation. Pick up a few toys, pails, and shovels for the kids. Hide these from the kids and bring them out when you get to your destination. The kids will be thrilled and so will your wallet.
Use Gas Finder Apps
Nothing is worse than filling up the SUV at one gas station and a mile down the road passing another gas station with gas that's ten cents cheaper a gallon. Now, thanks to our smart phones, you don't have to make that mistake again. Perhaps the best and most accurate is
Gas Buddy
. Gas Buddy is a free app for iOS and Android. The app knows your location and can give you up to the minute information about local gas prices. On a long trip, this can easily save you a bunch.
Now is the time to book your Oak Island Beach Vacation. Whether you bring your family or gather a group of friends we look forward to providing you with the best vacation experience on the North Carolina Coast. Don't forget to book direct and save with Better Beach Rentals. Give us a call today at 910-278-1147 and we'll help make your Oak Island beach vacation dream's come true.
Plan An Oak Island Vacation.
Follow us on your favorite social media to stay up to date with everything Oak Island.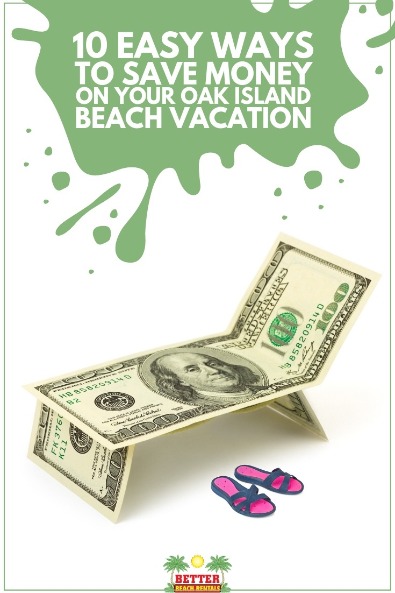 Comment on this post!