---
10 Quotes that Will Make You Dream of Oak Island
Posted On Sunday, October 13, 2019
---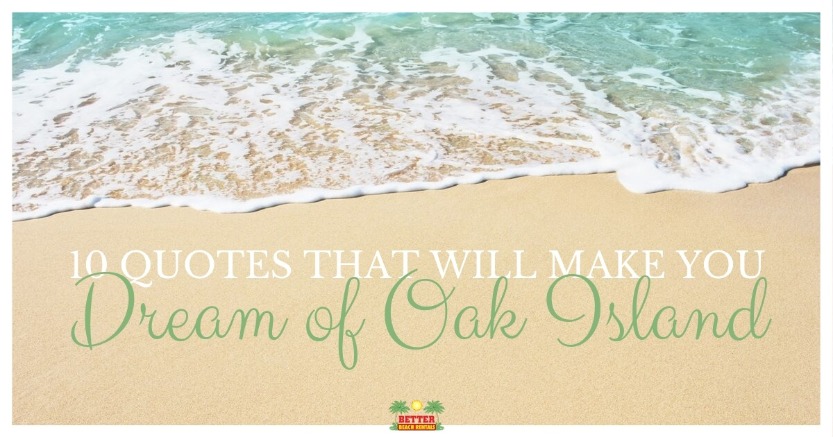 We are just a few weeks into the Fall season and if you are like many of us, you're already dreaming of next years Summer vacation on Oak Island. Of course we all miss the hot weather, the Carolina sun, and those days enjoying the miles of pristine beaches on Oak Island. However, this week we have ten awesome quotes to keep you in the beach mindset all Fall and Winter long. Don't forget, Oak Island is a great place to enjoy the beach anytime of year! With average temperatures well into the comfortable range even in December, now is the perfect time to book a Fall/early Winter getaway! Trade in the snow shovel for a walk on the beach in sixty-degree weather. For now, until we see you again, here are ten quotes that will remind you of Oak Island.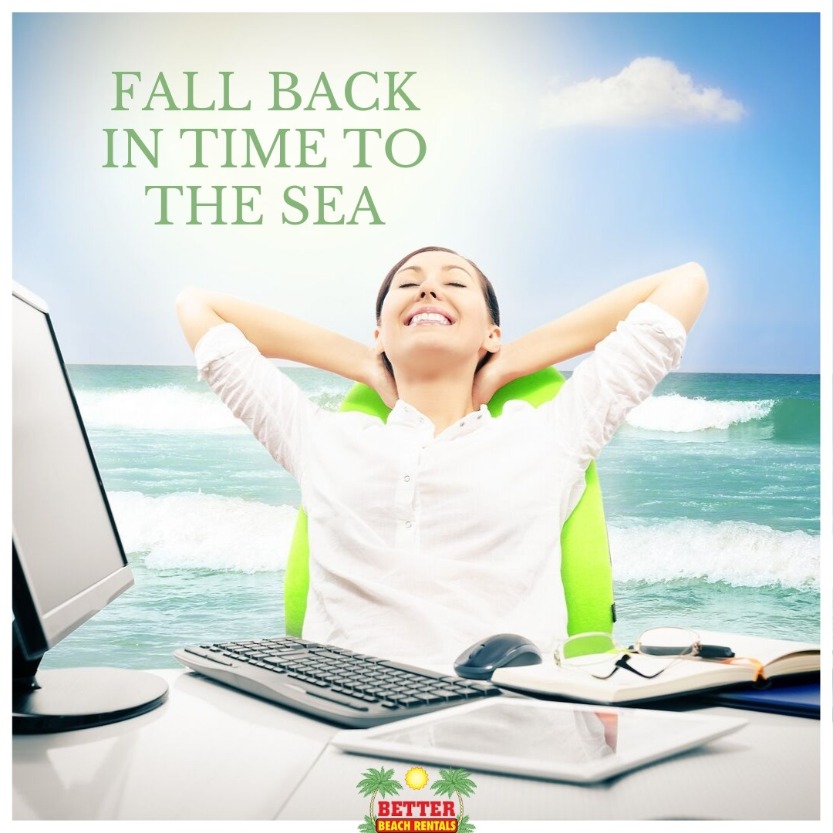 Fall back in time to the sea
Ever just sit at your desk, or catch yourself looking off into the sunset thinking of "that time on Oak Island." We understand! We all wish we could go back in time to those sun drenched days on the beach. The good news is you can. You are just a click away from booking your next Oak Island Beach Vacation.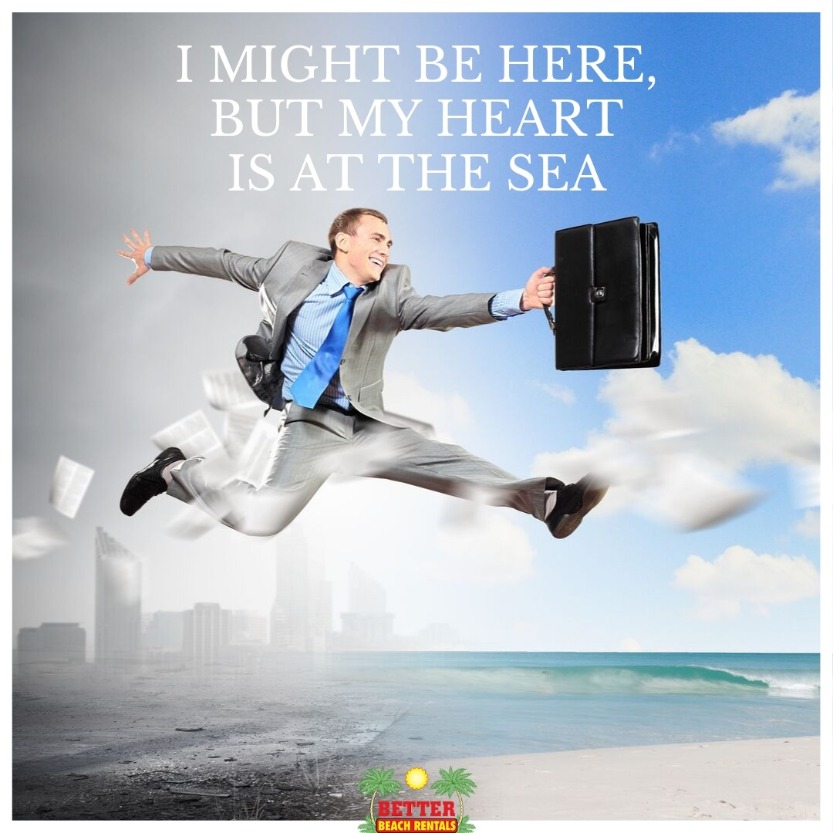 I might be here, but my heart is at the sea
Are you a person is whose heart is never far from the sea? Whether you live in Charlotte or Omaha, Oak Island is the perfect destination for those whose heart is always at the beach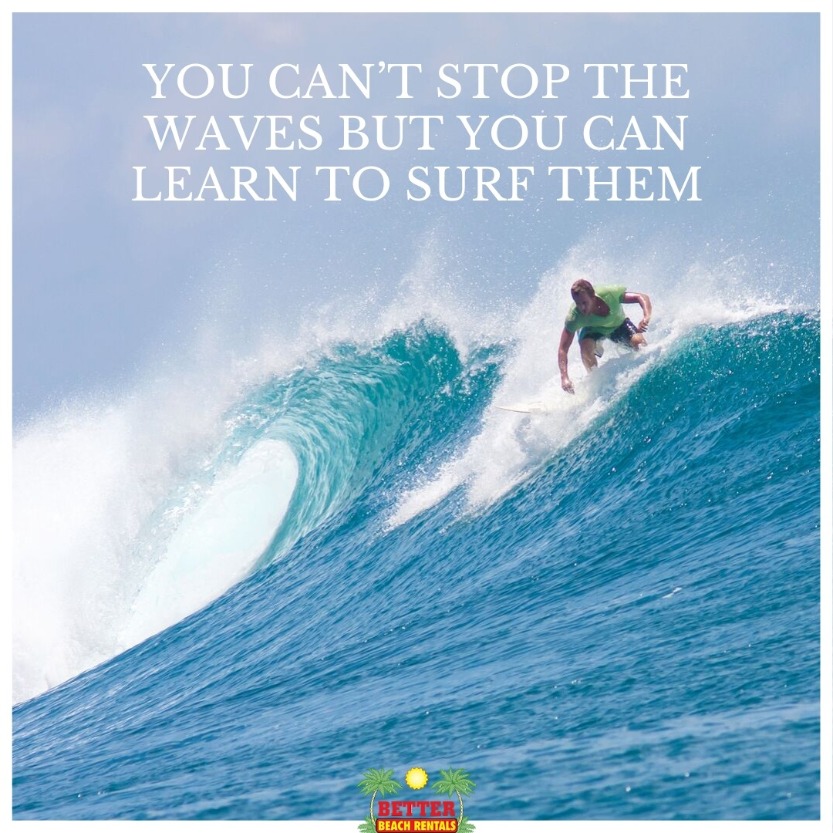 You can't stop the waves but you can learn to surf them
For some folks a day on the beach wouldn't be complete without a little adventure. Whether you want to surf the waves, paddle the Intracoastal Waterway, or just swim in the ocean- Oak Island is the perfect place for you.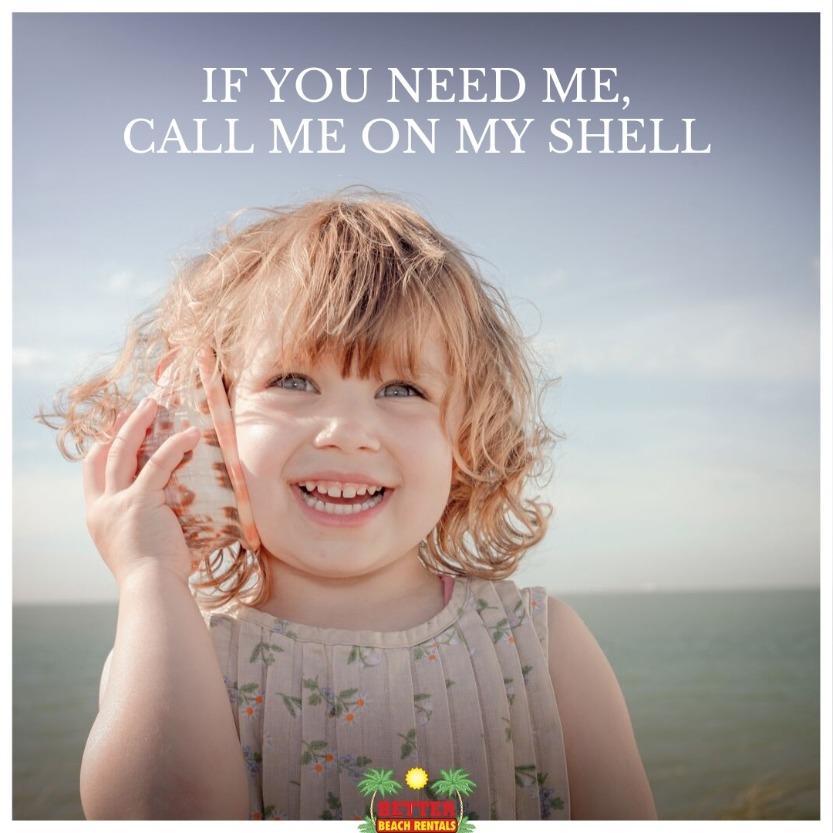 If you need me, call me on my shell.
Looking to unplug from all the emails, cell calls, voicemails, social media updates?. When it is time to unplug and recharge your soul nothing is better than a week at the beach.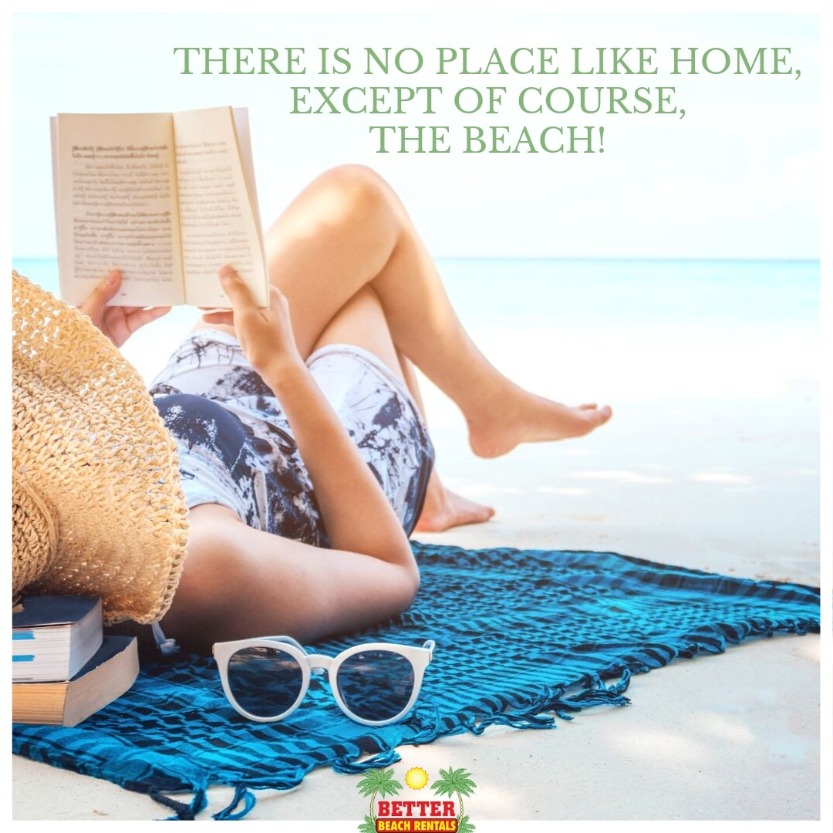 There is no place like home, except of course, the beach!
We all love our homes. We love that feeling of belonging and calm, but for the true beach fanatic the beach is as comforting and relaxing as home! Let Better Beach Rentals help you find your home away from home for your next beach vacation.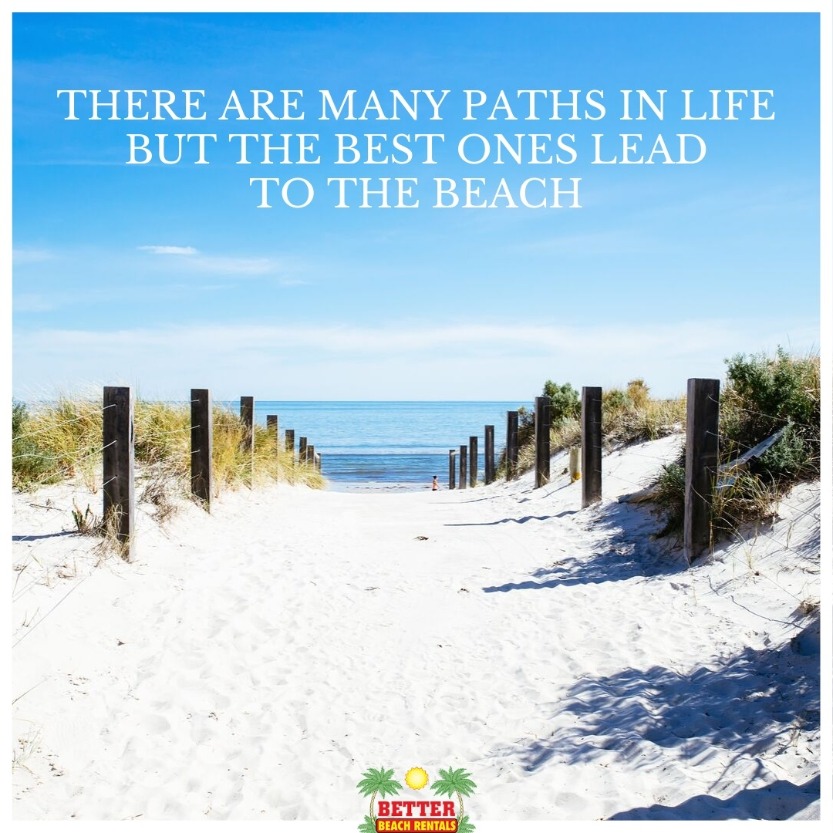 There are many paths in life but the best ones lead to the beach
Work, family, and kids are things we all balance in life. Some days your path leads to work, others to a soccer game or church function, but let's be honest... we all love the path that lead our families to the beach the best!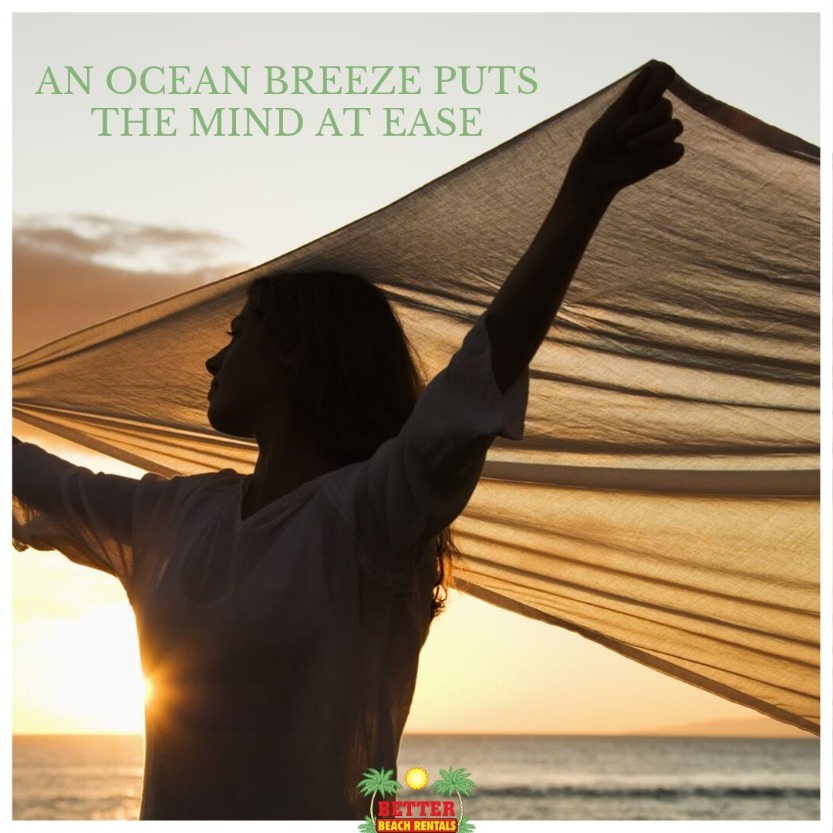 An ocean breeze puts the mind at ease
We all have too much stress in our modern lives. Put your mind at ease this Fall on Oak Island, the perfect place to relax and rest before the busy holiday season.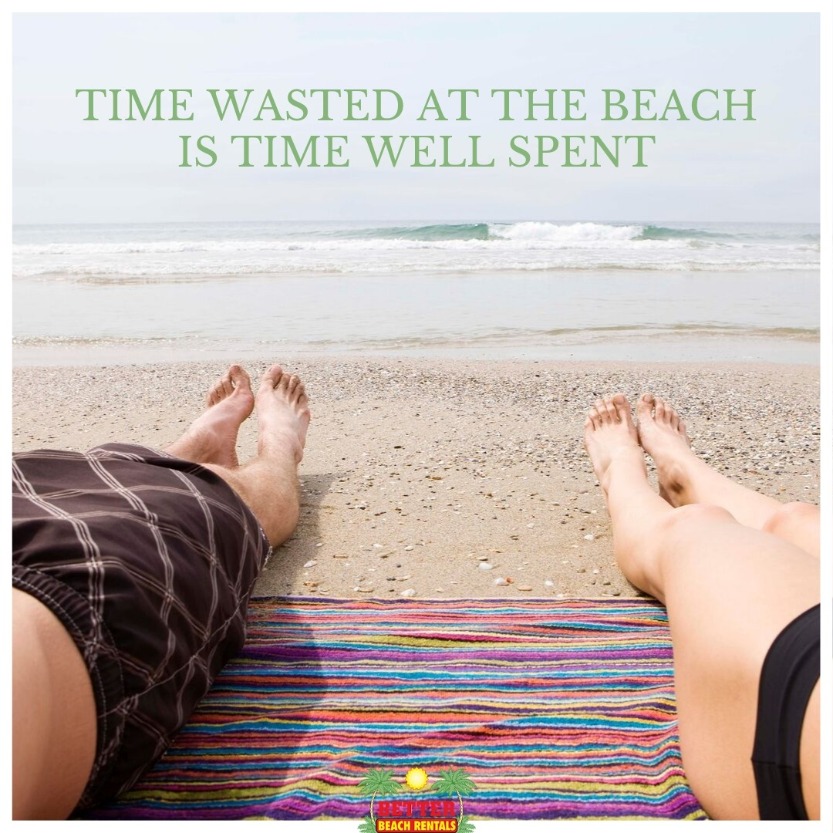 Time wasted at the beach is time well spent
Time wasted? Never! A day at the beach is the best way to spend your time. It isn't work, but we all know the importance of rest and relaxation, so maybe in reality, time at the beach is the best way to spend your time… we certainly think so. Let us help you plan your "well spent" time at the beach.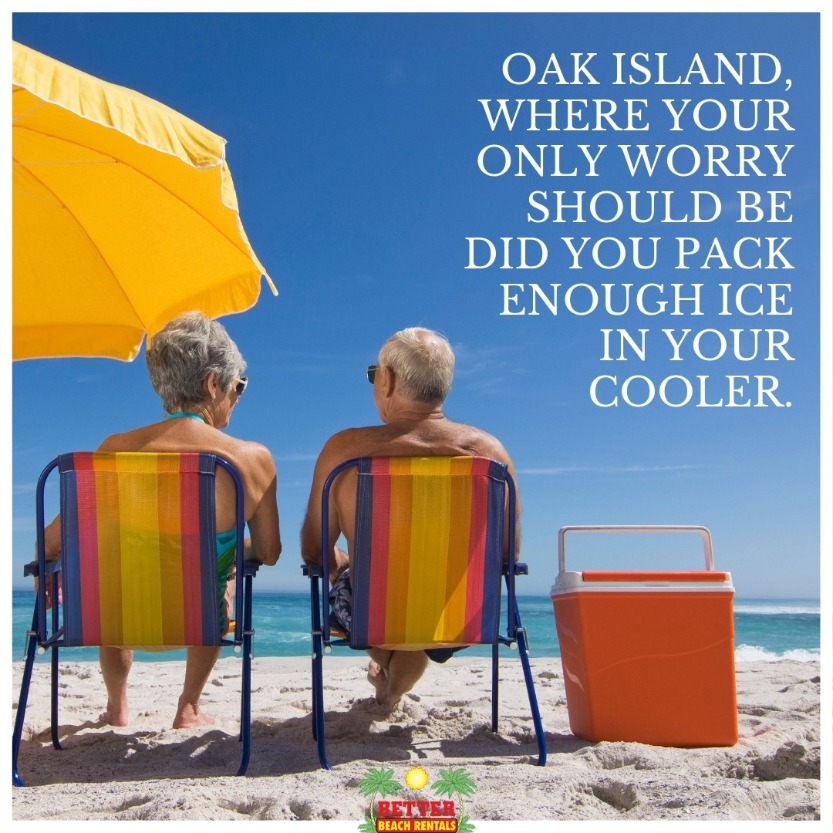 Oak Island, where your only worry should be did you pack enough ice in your cooler.
Leave those worries behind at home. Here on Oak Island the only worry you should have is did you pack enough ice in your cooler.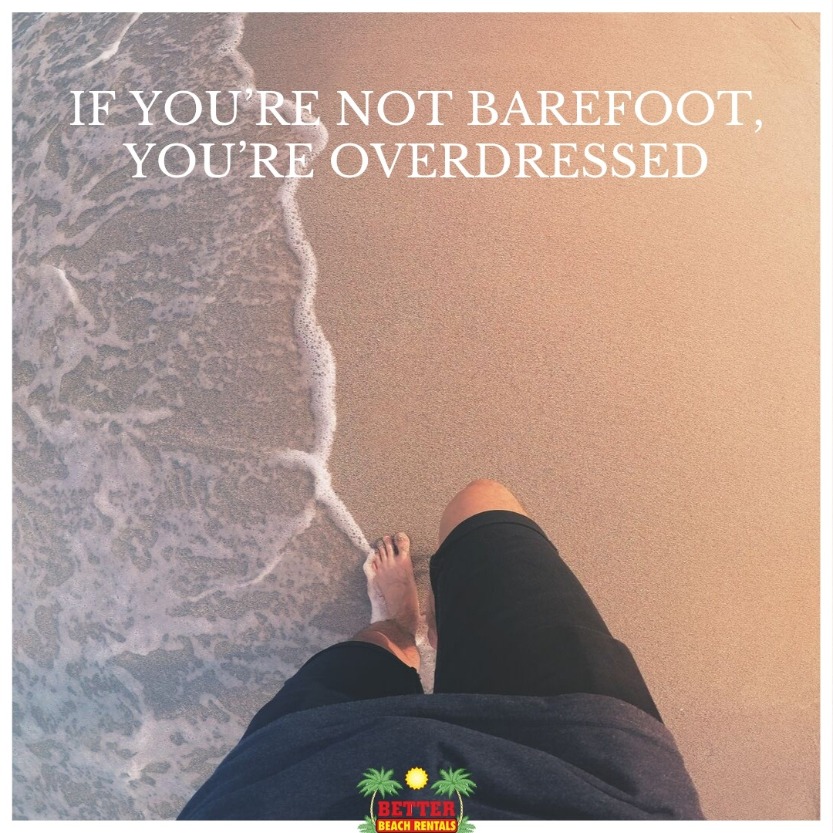 If you're not barefoot, you're overdressed
Put away the dress shoes, kick off the heels, and leave the snow boots at home! Here on Oak Island if you're not barefoot, you're overdressed.

Are you feeling inspired by these quotes and ready to book a Fall or Winter visit to Oak Island? Or maybe you're ready to start planning your 2020 summer vacation! If you are, we have an amazing staff of reservationists here to help you find the perfect vacation home. From condos for romantic getaways to large homes that are perfect for family reunions, we have the perfect property for you!

Comment on this post!