---
3 Cozy Winter Recipes to Prepare at the Beach House
Posted On Monday, December 6, 2021
---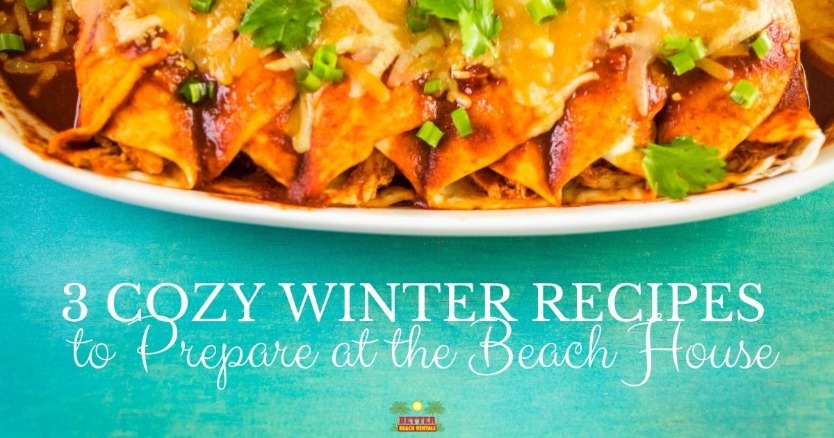 Mmmmmm .... winter cooking! Now is the time to indulge in something warm, cozy, and possibly covered in cheese. Today we have gathered three easy, delicious recipes to cook this winter (although honestly, they would be perfect any time of the year). These recipes are so simple, in fact, that they could be easily prepared from your Oak Island vacation rental. We chose dishes that require minimal ingredients and very few pots and pans. Check them out today!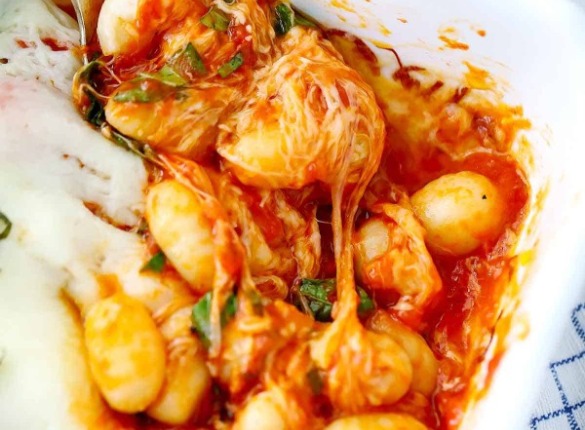 Cheesy Baked Gnocchi with Marinara, Basil, and Mozzarella
"This ultra-cheesy baked gnocchi recipe takes only 20 minutes to make with only FOUR ingredients!" - bowlofdelicious.com
This dish is perfect for vegetarians, or you can add some cooked sausage, chicken or shrimp to please the meat-easters in the group. Grab a bagged salad, bread and wine and your meal is complete!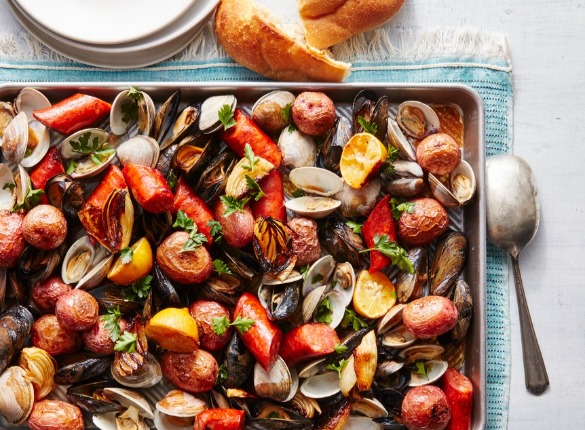 Sheet Pan Seafood Bake with Buttery Wine Sauce
"This lively platter of mussels, clams, sausage, and potatoes is a super fun alternative to your typical sheet pan suppers. It's easy to make and doused in a ridiculously tasty, buttery white wine sauce—kicked up a bit with a little hot sauce and seafood seasoning." - myrecipes.com
Shop around our local seafood markets for fresh offerings!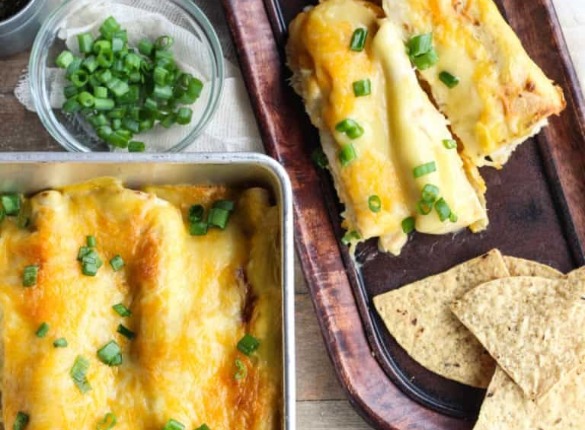 4 Ingredient Chicken Enchiladas
"Get a wholesome meal on the table fast with these 4 Ingredient Chicken Enchiladas. Made with diced chicken, cream of chicken soup, and Mexican cheese, these easy chicken enchiladas are simple to batch prep and make a great freezer meal!" - deliciousmadeeasy.com
This would be a great recipe to prepare at home, freeze, and bring on vacation in a cooler.
Here are a few tips for cooking on vacation:
Ensure that your vacation rental has the cooking equipment you need to make your meal (check the property listing for details, or email us).
Bring items from home, like spices, oils, foil, & paper products, so you don't have to buy very much once you arrive.
Freeze meals from home and bring them on vacation to re-heat.
Stock your vacation rental fridge with breakfast and lunch items, plus snacks and drinks.
Keep vacation cooking super simple.
Enjoy our local restaurants, too!


What's cooking?
Share your favorite recipes that can be prepared on vacation!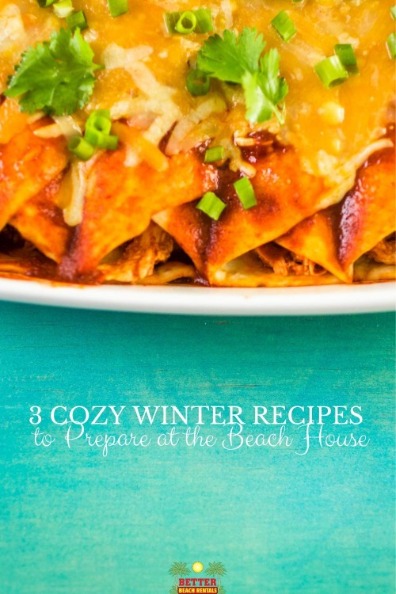 Comment on this post!