---
Discover the Joy of Par 3 Golf
Posted On Monday, September 13, 2021
---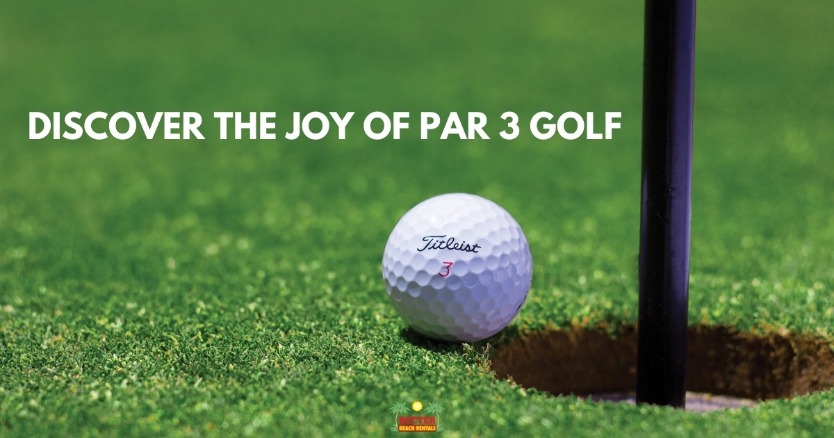 One of the great joys of a fall vacation on Oak Island is not just access to the beach, but access to some of the best golf in the country. Of course, for many of us, finding time to play eighteen holes of golf can be as daunting as a long dog leg. Here is where the Par 3 course shines. We have a great little course right here on Oak Island. This week we will introduce you to one of our local treasures.
What is Par 3 Golf?
As the name suggests, a par three course is a course, usually nine holes (but not always), made up only of par three holes. These short testing holes require accurate golf shots played to small targets and tight greens. The holes will usually be between 100 and 200 yards. making drivers obsolete on these courses. A lot of par three courses will only require three or four clubs to play. This is all about using the irons.
Par three courses often have smaller and varying greens surfaces too, but don't underestimate them. They can still be tricky with hard greens and tough pin positions. Par three courses are always walkable as they are shorter and can be played quickly. Scoring is the same as regulation course and the rules are the same as an 18 hole course.

Three Reasons to Play Par 3 Golf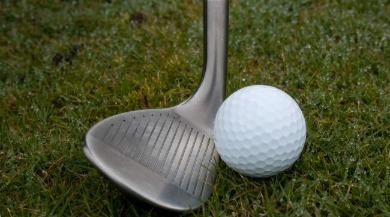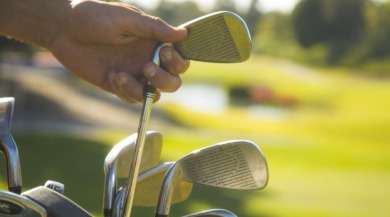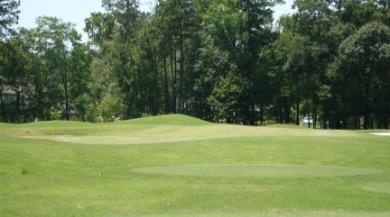 Where to play
Oak Island Par Three at South Harbour
Located just a few minutes from your Oak Island beach vacation home is the lovely Par 3 course. This course is great for beginners and experts alike. One of the best features is how well suited this course is for taking the kids out for a day on the course. It's open to the public, inexpensive and there are even annual memberships available.
Open year round, you can play Sun-Mon 8 a.m to 6 p.m. There is an onsite pro-shop and the fees are reasonable.
Click the following link for all the details on the Oak Island Par Three at South Harbour.
Tips to have a great round
Check the wind-
The wind can create total havoc with your shots. Checking the wind should become second nature. This is especially true on Oak Island where the wind can be gusty and change direction quickly. Use the old fashion technique of throwing a few pieces of grass in the air and watch where the blades fall. Remember if you have a strong headwind you will likely need to club up one club to reach the green.
Club up-
When planning your shot it is important to club up. This means making sure you have enough club to reach the green. Most novices don't have the strength to use raw power to get on the green. The first step is to use the back of the green as your point of aim. Next you will want to pick a club with a little more loft to ensure you get the proper distance. Landing short is fine, but aiming for the back of the green will likely let you land with confidence on the green and in good position.
Shot visualization-

The best golfers and in fact the best athletes all use visualization as part of their preparation. Golf is particularly suited for visualization. Try picturing your shot prior to swinging. It is ok to take a few practice swings. With each swing, picture the ball striking the club head and the desired trajectory of the shot. Make this a routine and you are guaranteed to see results.
Grab the clubs, load up the kids, set your email to 'out of office" and head to Oak Island for a fall beach vacation. Need help finding the perfect vacation home? Give us a call today at 910-278-1147 or click the button below to see all of our current vacation homes.
Tee up an oak island fall golf vacation
Like, follow and comment on your favorite social media platforms.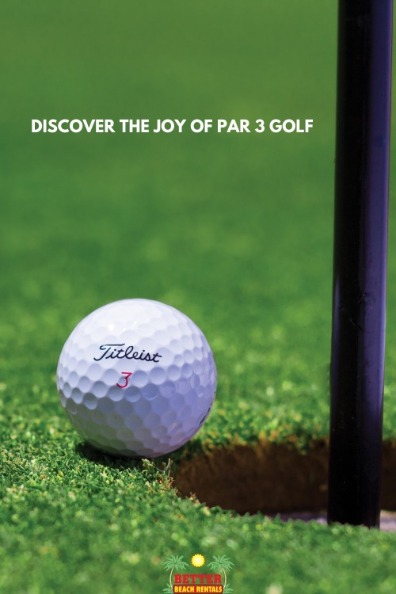 Comment on this post!