---
Everything You Ever Wanted to Know About Oak Island
Posted On Monday, June 25, 2018
---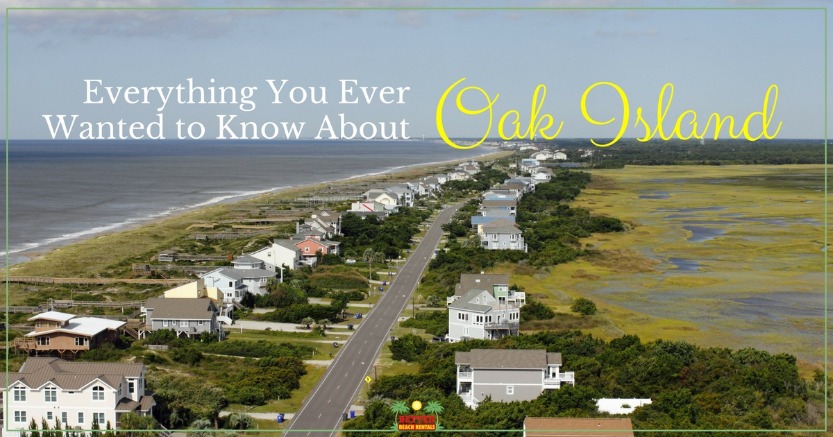 Oak Island is a unique place. Our small island may be small in land size, but we are big in family-fun, adventure, and the perfect place you'll want to discover. This week we share with you all the things about Oak Island you never knew.
A Little History
Considering North Carolina's history, Oak Island was only recently discovered. Of course, several Native American tribes lived, hunted, fished and traded along the North Carolina coast. However, it wasn't until the building of Fort Caswell that the island began to have a permanent residence. Finally, in the 1930's a pavilion was built on Oak Island and the beaches had become a popular destination. Over the years the island has remained a small, tight-knit community with a wonderful sense of hospitality that visitors to the island never forget.
Until 1999 there were two municipalities that made up what is now the Town of Oak Island. Yaupon Beach and Long Beach combined into the Town of Oak Island. Now Oak Island consists of the Town of Oak Island and Town of Caswell Beach.
Five Facts About The Island of Oak Island
1. The island is approximately 19 square miles.
2. In 1954 Hurricane Hazel made a direct hit on the island sparing only five buildings.
3. The Town of Caswell Beach, according to the 2010 census, has 398 permanent residents.
4. The Oak Island Lighthouse's walls are only 8 inches thick.
5. Originally, there was a swing bridge that allowed access to the island. However a barge struck and destroyed the bridge in 1971, and four years later the high rise bridge was completed.
Oak Island Lighthouse
On Oak Island, you'll discover the beautiful three-color banded Oak Island Lighthouse. Built in 1957 the lighthouse is 153 feet tall or 169 feet above the water. There is no staircase and to get to the top. There is a series of ship's ladders (talk about a workout) totaling 131 steps. Any visit to the area has to include a visit to the lighthouse.
.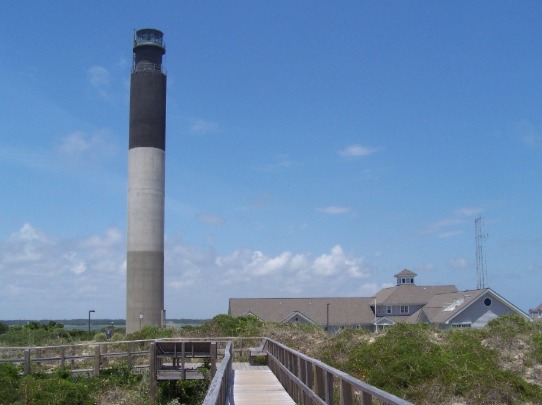 We Have Our Own Fort
In order to protect the Cape Fear River and the vital port of Wilmington, Congress commissioned the building of Fort Caswell in 1826 and construction was completed in 1838. The fort is named after the Revolutionary War hero and first Governor of North Carolina, Richard Caswell. Over the years the fort has played a vital role in the Civil War as well as both World Wars.
During the Civil War, the fort switched hands between Union and Confederate forces a total of four times. Interestingly there were no battle casualties at the fort, and all the soldiers who died at the fort died of disease. In 1916 the fort became part of the Cape Fear Coastal Defense, and later in World War II, the fort continued to be used as a submarine lookout station. Finally, after years of disrepair, it was considered "surplus" and sold to the North Carolina State Baptist Convention who currently own and operate the fort as a retreat.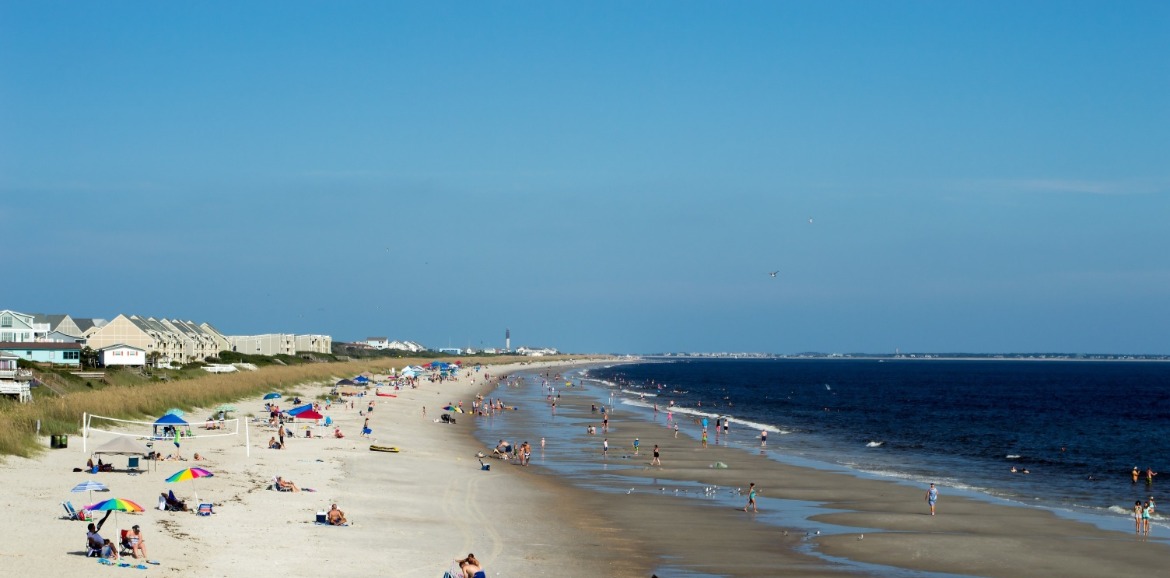 Oak Island Today
Today Oak Island is a beautiful small town with tree-lined streets, pristine beaches and a unique sense of self. Whether you stay in Oak Island or Caswell Beach, you'll immediately get a sense of the laid-back lifestyle that permeates life on the island. Over the years development has come to the island, but in a measured and sensible pace. You won't find big box stores here. You won't find row after row of national fast chains joints. Instead, there is a pride in our local shops, restaurants, and businesses that make you feel right at home. Think of Oak Island like home only with fantastic beaches and an easy to get to destination that should be on your vacation bucket list.
If you want to make your own memories here on Oak Island, we have plenty of ways to help you, but first, you have to book your Oak Island beach vacation. You can do that by giving one of our friendly reservationists a call at 910-278-1147 or click the button below to explore all our available properties.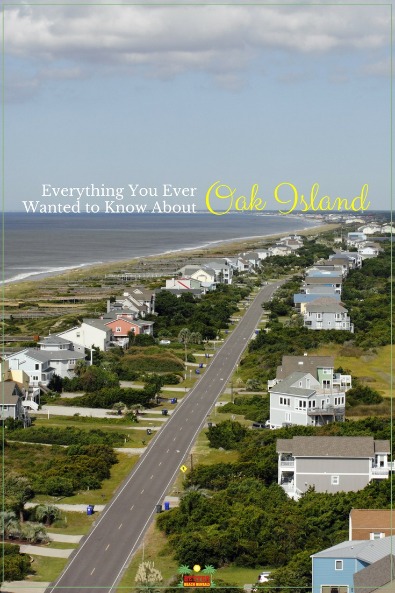 What's your favorite part about Oak Island? Leave us a comment below and tell us all about it.

Comment on this post!