---
Everything You Need to Know to Have an Amazing Beach Vacation
Posted On Monday, May 25, 2020
---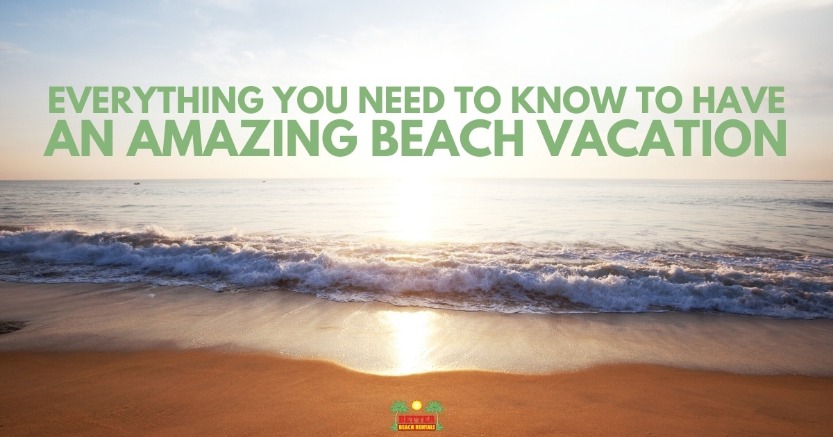 Summer is almost here and Oak Island is back open to visitors as of May 22! You guessed it that means only one thing, it is beach time! We can all agree coronavirus has made the world a different place then it was a few short months ago. However, as things begin to open back up one thing is certain...many of us need a vacation! Are you looking for that perfect summer destination? A place with miles of pristine beaches, a charming small town quality, few crowds and of course beautiful vacation rentals? If you are then we have everything you need to know about booking your 2020 Oak Island beach vacation along with what you need to know about traveling during the coronavirus. Let's get started!
Do we have vacation homes available?
Yes! There are still vacation homes available including condos and homes over every size. From Oceanfront to more secluded smaller homes we have a home that will suit your family's needs. Need help finding the perfect vacation home? Use out safe and secure website to search homes using a variety of filters. One thing is for certain we have a home to meet your needs and budget.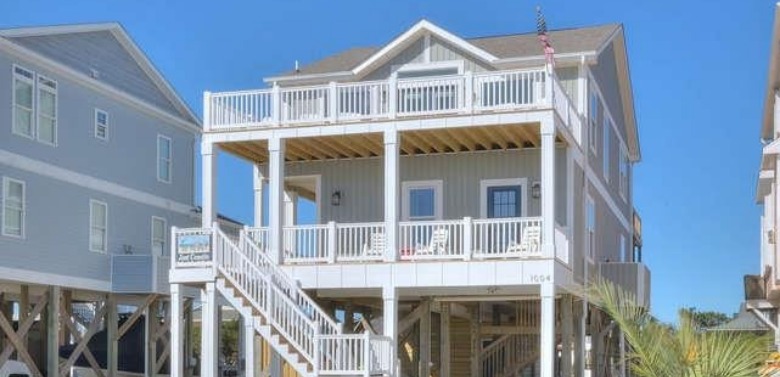 Are vacation homes safe?
Yes. Vacation homes are a great way to enjoy a summer vacation. Unlike hotels the people in your immediate party are the only ones who have access to the property. Hundreds of people are touching door knobs or walking up and down the hallways of your vacation home. When you rent a vacation home you have access to washers and dryers, you can wipe down surfaces as often as you like and easily maintain the cleanliness of your surroundings. An oceanfront home even allows you to just walk a few steps to the beach. What could be better!
What we do to protect you and your family.
Here are Better Beach Rentals we have always taken the health and safety of our clients to be of he utmost importance. All of our homes are cleaned and sanitized to the highest standards possible using the CDC guidelines. Every home or condo is cleaned before/after each renter. You can be assured that we will maintain our properties to a level that we would want for our own families. If you have specific questions about our cleaning process we encourage you to contact our office. We will be happy to answer any questions you might have.
Are restaurants open?
Restaurants are now open and allowed to have dine in service. Of course, this is up to each individual restaurant, but we assure you you'll have no problem finding some great places to eat on Oak Island and Southport.
Of course, there is always the option of take out. What a great way to take advantage of the ocean view or large deck at your rental property. Have some takeout kick back to the sound of the waves rolling in and bam you always have a seaside restaurant.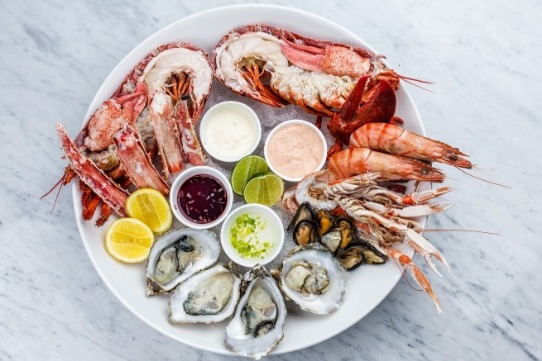 Should I take precautions?
The short answer is yes. While we are experts in providing our customers with the best vacation experience on Oak Island we are not experts in the coronavirus. However, we have, by now, all learned there are a couple important things that we can all do to help protect ourselves and prevent the spread of the disease. With a little guidance from the CDC, state and local health departments you too can keep up with the latest advice. Here are three suggestions that all the agencies recommend at this time.

Tip: The CDC states that heat and sun actually help kill the coronavirus! The beach is the perfect place to get plenty of both. Just be safe and stay hydrated and of course, wear plenty of sunscreen.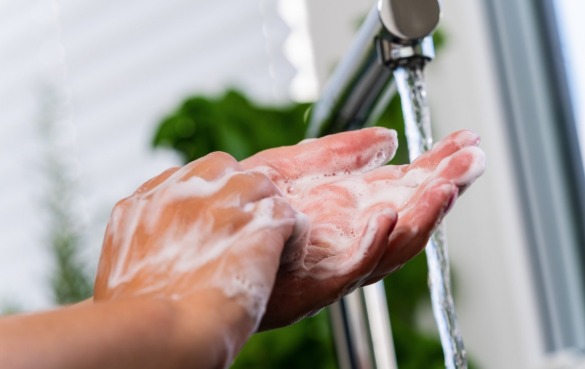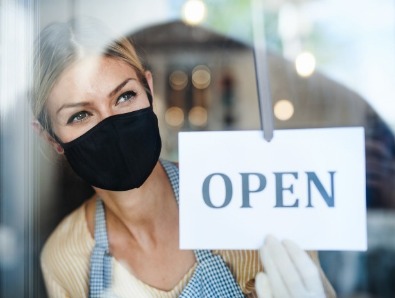 3. Maintain social distancing
6 feet is the new norm. The good news is the beach is the perfect place to maintain your social distancing and still have fun. If you consider all the best things about an Oak Island beach vacation, social distancing is easy. Surfing, SUP, Kayaking, swimming, boating, sailing, cycling, fishing, and beach combing are all perfectly suited to a family only or solitary participation. So bring the solitude and hit the beach. We have plenty to do all while maintaining 6 feet of distance.
Tip: While traveling or gathering in large groups is not a good idea, the CDC and other health officials still believe traveling and staying with your family unit is acceptable.
Are events canceled?
Yes. Sadly as a result of the coronavirus almost all events including the Fourth of July Festival have been canceled. For more information about specific events we encourage you to contact our office or the specific events website or Facebook page.
There is still time to book your 2020 Oak Island beach vacation. The summer is almost here and now is the time to get out, hit the road and enjoy a little social distancing beach style. We have all you need, vacation homes and beautiful uncrowded beaches. What more could you ask for? Give us a call today at 910-278-1147 or click the button below to see all of our current vacation homes.
Comment on this post!