---
How to Buy Your First Beach Vacation Home
Posted On Sunday, July 7, 2019
---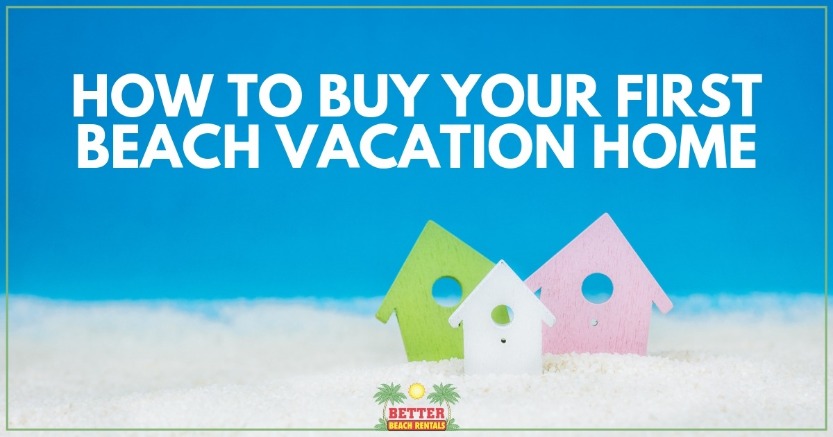 Have you fallen in love with Oak Island? Perhaps you've been vacationing on Oak Island for years renting a home and enjoying the best of the Carolina coast. Have you been considering buying your first beach vacation home, but don't know how to start the process of finding your dream home? If you have any of these questions or others, then we have the answers in this post. This week we have everything you need to start searching for your Oak Island vacation home and going from renter to owner. Let's get started making your Oak Island vacation dreams a reality.
Why You'll Love Working With Better Beach Rentals & Sales
Let's face it, when it comes to picking a real estate firm there's no shortage of choices out there. So what should you look for in a real estate company? Lets consider a few things that we believe make Better Beach Rentals the perfect choice to handle your real estate sales and property management needs on Oak Island and the surrounding area.
1. We feature a free up to date and current Real Estate search that will allow you to search just like an agent.
2. Better Beach Rentals And Sales agents are highly trained professionals with years of experience.
3. We are residents of Oak Island, NC and are fully aware of the current market trends, values, and opportunities.
4. We offer you one stop shopping. We can help you purchase, sell, and manage your home using our team of real estate professionals.
5. We are so much more then just Oak Island. We service; Supply North Carolina Real Estate, Holden Beach Real Estate, Bald Head Island Real Estate, Boiling Springs Lakes North Carolina Real Estate, Southport Real Estate, Caswell Beach North Carolina Real Estate, Oak Island Real Estate, and the surrounding areas.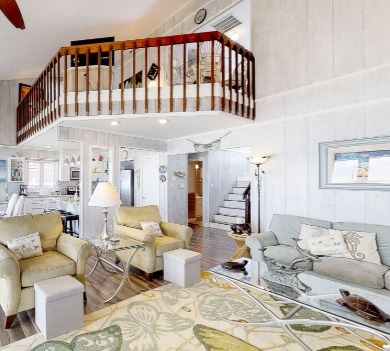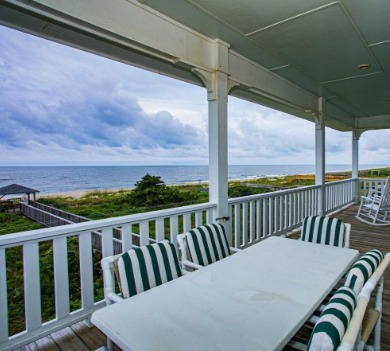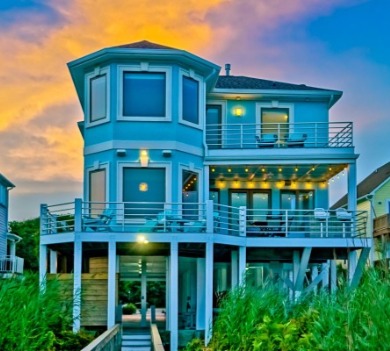 What Type of Agent Should I Work With?
Choosing an agent can be confusing. In North Carolina there are three types of relationships you can have with an agent. You can engage a seller's agent, a buyer's agent or have an agent who is a dual agent. Before entering an agreement make sure to get things in writing so you know the relationship you are entering into. If you are talking to an agent and they aren't willing to sit down and spend the time to explain your options, you need to look elsewhere. Here at Better Beach Rentals we will be happy to sit down with you and help you understand the different ways we can help or represent you as a real estate professional. No hidden agendas, no secrets, just honest answers. We understand this is a big investment and it is our privilege to serve your interests as you take the first steps towards making your dream come true.
Five Advantages of Owning A Vacation Home
1. Build Equity

The economy is doing well and the housing market is continuing to perform well. A vacation home allows you to quickly add equity in your home. By reinvesting your rental income into the cost of the home it is easy to quickly build substantial equity in your home.
2. Tax Advantages
Similar to your primary home or an investment property, a second home provides tax deductions. These deductions may apply to mortgage payments, property tax, rental income, insurance premium, utilities, and other rental expenses.
Everyone's situation is different and we are not offering tax advice. So if you decide to buy a vacation rental, we recommend that you work with a professional accountant and/or a real estate attorney to assure that you are taking maximum advantage of any available tax benefits.
3. Have Your Own Home and Generate Income
You already love coming to Oak Island for your summer vacation. Having your own home is like paying yourself. After all you will still be renting a vacation home. So why not use a week of the summer for your own use and let the rest of the season generate income to offset the costs of ownership. We can even help you understand the peak season, and how to maximize your reservations.
4. They Are Easier To Manage
Managing a vacation property is relatively easy, especially when you compare it to your average residential property. Think about it. Vacation homes rent for higher values per week than your residential home would. Another easy thing is we are here to manage the property for you. With our experience, marketing power and on Island service you'll have no problem maximizing your return on investment.
5. Your Very Own Getaway
There's a good chance your Oak Island beach house will become your family's go-to vacation for any season. And why not? Plus you'll be able to pocket what you would have spent for accommodations elsewhere. And, have we mentioned it's all yours? You decide how long you want your visits to be, who will join, and what belongings you want to keep there. Sounds like a dream come true.
Are you ready to purchase your first vacation home? If you are, now is the perfect time. Our friendly professional staff is here to help you. Give us a call today at 910-278-1147 to speak with one of our brokers. We'll be with you all the way from finding the perfect home to making sure your closing goes smoothly. Of course, we'll also help you make your vacation home a great investment with our industry leading property management services.
Find your dream home today.
Like and follow us on your favorite social media!
Comment on this post!