---
How to Pack the Perfect Beach Bag
Posted On Monday, April 27, 2020
---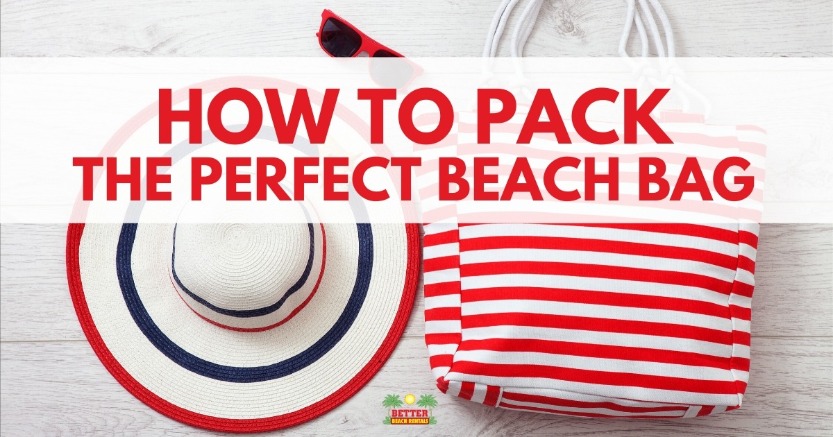 Before you start packing your bag for the beach, let's first look at what makes a great beach bag! Not all bags are created equal. Bags come in all shapes, sizes, and types of fabric. You can spend a lot or a little on a bag. No matter what your budget is, there are a few things to look for and avoid when picking a beach bag. We've also included some packing advice and a few tips on how to keep your belongings safe while on the beach.



Finding the Right Bag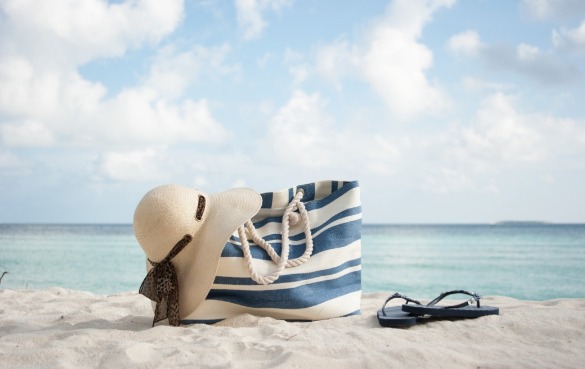 Finding the perfect beach bag can be serious business for the avid beach-goer. There are loads of bags out there. Here are just a few of the things to consider when looking for a bag.
Durability- Consider how often you are going to use the bag. If you are on a special beach vacation and not likely to use the bag but once a year, get something less expensive. If you are a beach addict, it makes sense to splurge a bit for a quality bag you can have for a few years.

Pockets Are Your Friend- Make sure to get a bag with lots of pockets. You don't want to put a sandy towel right next to your iPad. With pockets, you're sure to stay organized. Look for bags that have a few mesh pockets. Mesh pockets can be really handy when you have wet or sandy items you want to keep separate.

Five Things Every Beach Bag Should Have Packed Inside
Sunscreen- Perhaps the most important item in your beach bag. Sunscreen is critical in protecting you and your loved ones from the harmful rays of the sun. Make sure to get an all-natural sunscreen and to reapply after being in the water.

Hats- A hat combined with sunscreen is one of the best things you can do to help protect yourself from the suns damaging rays.

Snacks-
If you're packing light and not bringing a cooler, toss a few healthy snacks in the bag to keep your energy up during the day.
Beach Towels- This might sound excessive, but two beach towels per person is ideal. Use one for laying on the beach and one for drying off.

Sunglasses- You should make protecting your eyes from the sun a priority. There is no better way than with a great pair of shades. Don't forget the little ones, they need sunglasses too!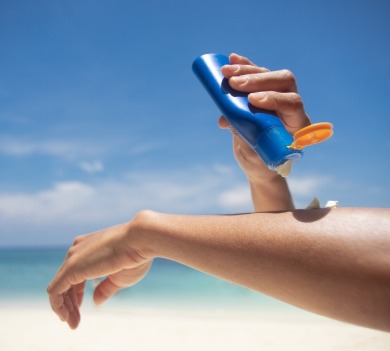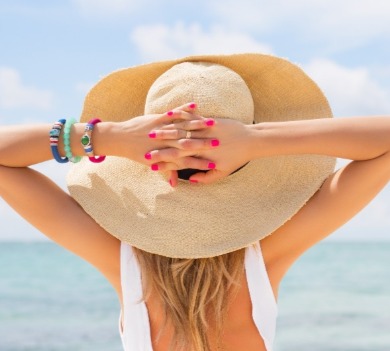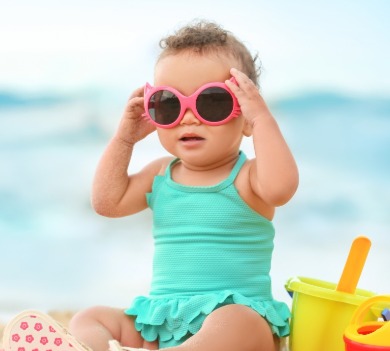 How to Protect Your Belongings on the Beach
Oak Island is a very safe place. Our little community prides itself on being the perfect family destination. However, like everything these days, it is always best to be prepared. Thieves look for opportunity. Here are a few helpful tips to keep your belongings safe.
Take Only What You Need- Leave your wallet at home. Bring only the minimum cash you need for the day. Throw a couple bills in a book but leave credit cards at home.

Get a Waterproof Cell Phone Case- Cell phones are expensive. A new iPhone costs over $600.00! If you don't want to leave your phone in the bag, get a waterproof case. Many have leashes so you can take them in the water and not have to leave them behind.

Bring a Book v. An E-Reader-
Thieves are tempted by electronics but unlikely to grab your book.
Be Alert- There's nothing like a sixth sense and while it might sound silly, it's important to be aware of your surroundings. If someone or something looks out of place, it probably is.

If You're a Serious Beach-Goer, Consider a Theft Proof Beach Bag- Theft proof beach bags are slash proof, lockable, and some can even be locked to fixed objects.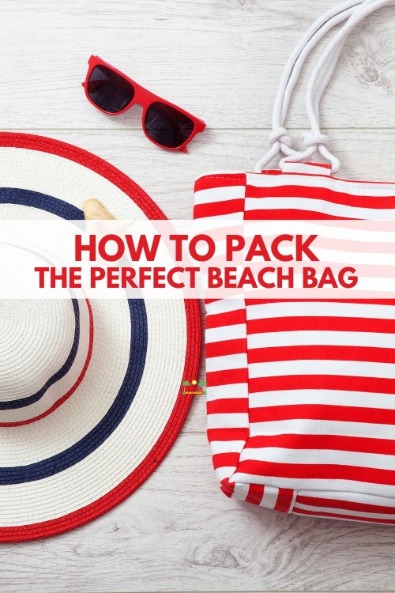 Follow our blog for more great info.
Like and follow us on Facebook or your favorite social media.
Comment on this post!