---
How to Stay Fit and Healthy This Holiday Season
Posted On Sunday, October 27, 2019
---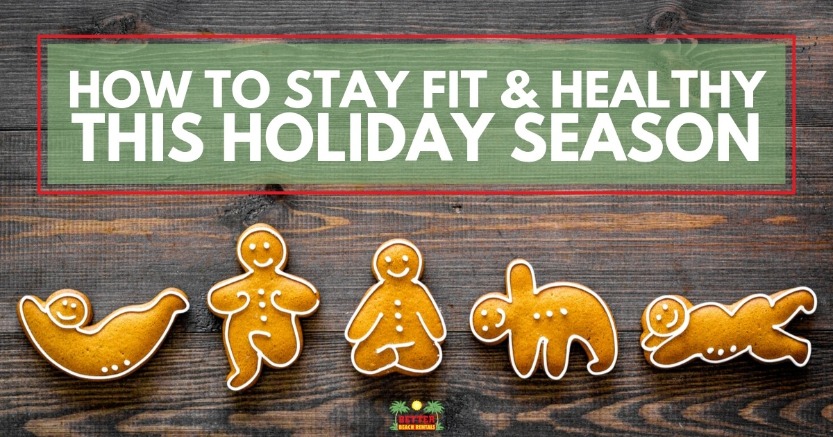 It's that time of year again. The holiday season is upon us. Stores have been putting Christmas wares on display for weeks now. The holidays are a wonderful time of year. It's the time we give thanks, gather family and friends, and generally enjoy the magic of the season. Of course, there is the other side of the holidays like the great food, the stress, and all those parties to attend. It is easy to see why so many of us gain weight and generally struggle with our health and fitness during the holidays. Have no fear though, because this week we have several great ways to keep the mind, body, and spirit in great shape so you can enjoy your holiday season!
Taking Care of the Mind
The holidays can be stressful. The money, the family, travel, and work obligations all take a toll on us. Take some time to relax during your Oak Island holiday vacation. Carve out some "me time" whether to attend your favorite place of worship or just to sit and read in a quiet place. Here are two other great ways to relax that are easy, free, and fun.
Meditation-
This is a great way to sit and calm the mind. There are loads of studies about the great benefits of meditation, including less depression, lower blood pressure, and reduced heart rate. There are even apps that help you with guided meditation. You don't need hours to do this, just a quick fifteen minutes can make a big difference!
Yoga-
With the advent of YouTube, there is a Yoga instructor ready to teach you virtually anywhere you have your smart phone. Yoga has been around for thousands of years. Not only is it a great exercise, but Yoga also helps calm the mind, lower blood pressure, and might just get you through that weekend with Uncle Fred you've been dreading.

Three Easy Ways To Exercise During the Holidays
We all understand just how hard it is to find time to exercise, especially during the holiday season. This year make a promise to yourself to exercise at least three times a week. Need help with some ideas on exercises you can do almost anywhere? Here are three great exercises that are perfect for the holiday season.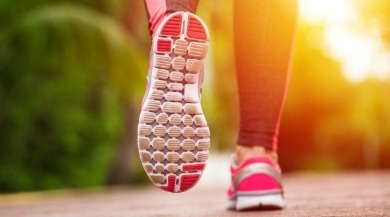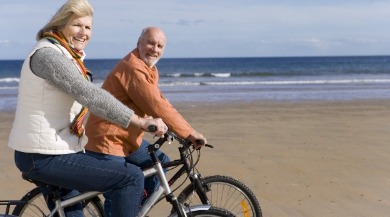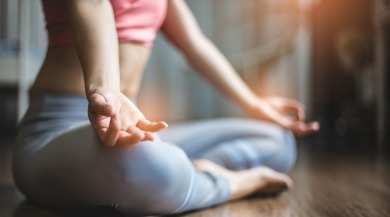 Don't overindulge
Don't OverindulgeIf you are like me, it starts with that first grab for a bite-sized piece of candy at Halloween. A few hours later I am raiding my kids' candy looking for that last Twix I know is in the bag. Then Thanksgiving comes, and who can turn down mom's secret sweet potato recipe. Soon you're at a Christmas party, and there is a sea of treats to indulge, then you ring in the New Year with more indulgences. It is no wonder that so many of us struggle with out weight and fitness during the holidays. We are literally bombarded with calories for four months. Here are five simple tricks to help you avoid overeating during the holidays.
1. Stay Hydrated- staying hydrated is a key way to help keep from overeating. A great trick is to drink a glass of water before meals. Water is great for you and will help you feel full.
2. Find a small plate- Big plates equal big portions. Stay small, and it will help you keep your portions under control.
3. Don't arrive hungry- We've all gone to the grocery store hungry and over-bought. The same is true if you arrive hungry at a party or dinner.
4. Eat Slowly- Eating slowly gives your body and brain time to understand what it is eating and to properly digest your food. Eat fast, and you'll eat too much.
5. Eat lots of veggies- Not only are veggies great for you, but they also are very filling especially when you consider the number of calories in them.

Are you looking for a new way to celebrate the holidays this year? If you are, why not consider heading to Oak Island for the holidays? With our wide variety of vacation homes, we have the perfect place for you and your family to celebrate! Consider Thanksgiving on the beach, or Santa in the sand, or ring in the New Year to the sounds of the waves,...or do all three! There is still time to book your holiday vacation rental on Oak Island. Give us a call today at 910-278-1147 or click the button below to see our rental inventory.
Comment on this post!