---
Plan The Perfect Day Trip to Bald Head Island
Posted On Sunday, July 22, 2018
---
An Oak Island beach vacation offers visitors a lot of amazing experiences. You can enjoy our beautiful beaches. Fishing enthusiasts are surrounded by world class fishing, and if you like adventure, there is surfing, kayaking, skydiving, and stand up paddleboarding. But as the saying goes in real estate, location, location, location is everything. We're not trying to brag, but Oak Island is in the ideal location. It is close to Wilmington, Southport, Myrtle Beach, and enchanting Bald Head Island. So while we love having you on the island, we also love hearing our guests tell us about the day trips their families took during their vacation. This week we want to share with you all you need to know about visiting beautiful Bald Head Island, just a few miles off our shore. Grab the camera because you're going to want to update your Instagram account during this day trip.

Getting To Bald Head Island
Visitors will enjoy the short trip to Bald Head almost as much as their visit. If you have a boat you can travel to Bald Head that way, however, since most visitors do not have their own a boat, the only way to the island is via the Bald Head Island Ferry.
The ferry ride is only twenty minutes. Ferries depart from the mainland (Southport, NC) on the hour. The cost of the ferry ride is $22.00 for adults and kids ages 3-13 are $11.00, roundtrip. Parking on the mainland at the terminal is $10.00 a day.
Enjoy The Silence: No Cars Allowed
Cars aren't allowed on the island, so it's actually possible to get some real peace and quiet while visiting the island. Because there are no cars allowed, visitors get to explore the island by either walking, on a golf cart, or by bicycle. The Island is flat, so no big hills to worry about peddling about. If you only have a day we recommend a golf cart. The folks at the Cary Cart Co. have plenty of rides available for rent so you can cruise the island in style.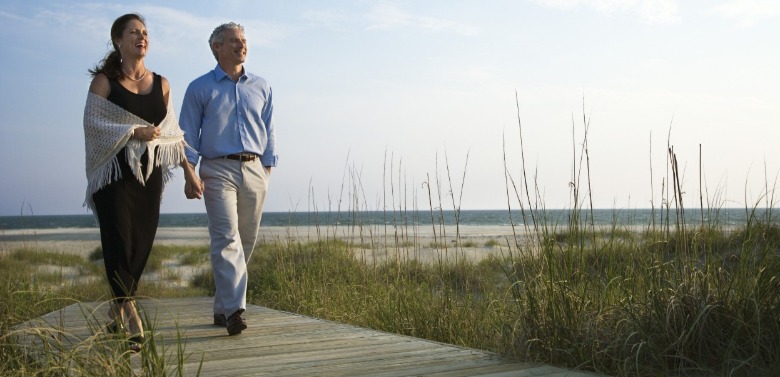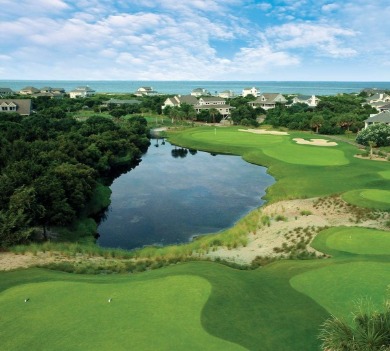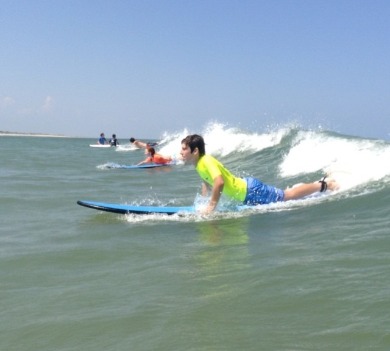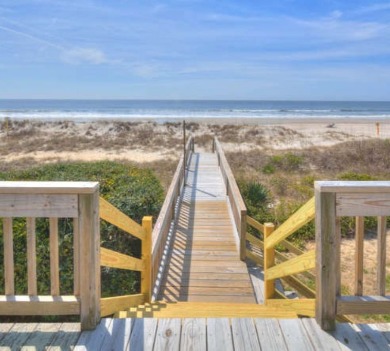 Enjoy Your Own Adventure
Get Outside
If adventure is calling your name, rent kayaks, standup paddleboards, and surfboards at the Sail Shop. To learn a little more about the island's ecology, head to the Bald Head Island Conservancy, where you can sign up for a guided nature outing or ride along with the staff on a sea turtle patrol. If you enjoying hiking,, make sure to take a stroll through the Bald Head Woods Maritime Forest Preserve. You can enter any of the trailheads along Federal Road.

Golf
Golfers you should treat yourself to a spectacular day on the links. After all this is your vacation. If you went to Bald Head Island for no other reason than to play a round of golf, it would not be a waste of a day, not by a long shot.
The Bald Head Island Club
course is as beautiful as the island itself. Surrounded by maritime forest and marshlands with breathtaking views of the ocean, the course is both challenging and fun to play. Wind is always present like many coastal courses, but this adds to the challenge rather than distracts from the experience. There is a strict dress code, so please call ahead for details on playing this course. If you want more information on golfing during your Oak Island beach vacation, check out our previous post:
Your Guide To The Perfect Golf Vacation
Beaches
Sometimes you simply want to kick back on the beach for the day. Bald Head Island has fourteen miles of coastline and there are plenty of opportunities to enjoy the local beaches. Public access points are plentiful so don't worry about finding just the perfect spot. Depending on the spot you choose you may even see your Oak Island waterfront vacation rental, but don't try to swim there!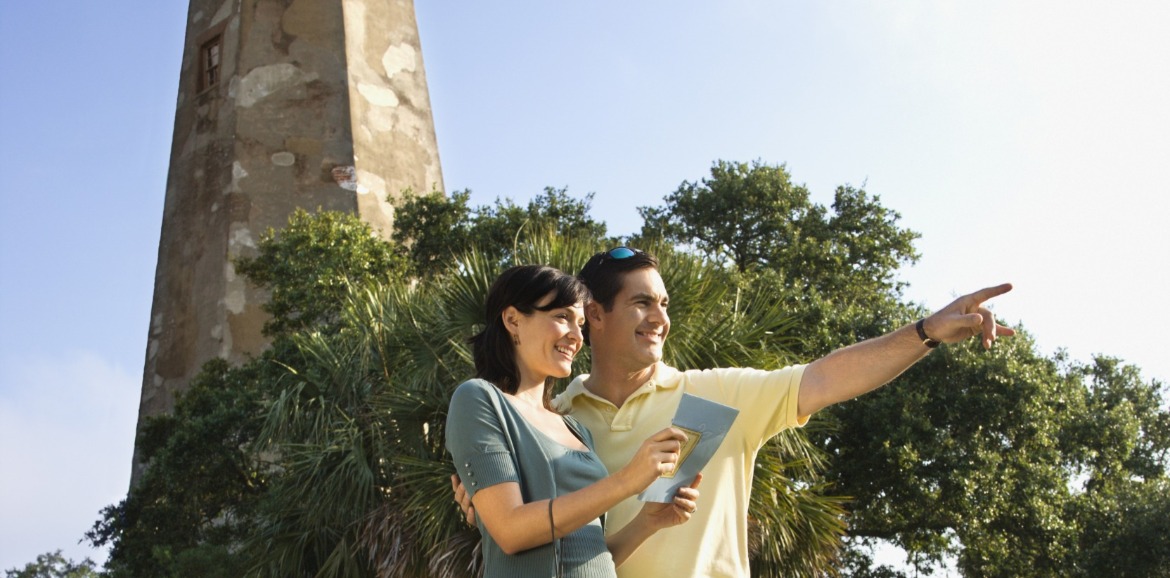 Discover The Island's History
Old Baldy
A short walk from the island ferry terminal you'll discover North Carolina's oldest standing lighthouse, OldBaldy. Old Baldy was built in 1817 and has 108 steps and from the top, you'll find a spectacular 360-degree view of the island. This critical piece of North Carolina's maritime history is well worth a visit. Admission to the lighthouse and adjoining Smith Island Museum of History is through the museum's gift shop and is $6 per adult; $3 for children 3-12; children under 3 are free. Lighthouse hours vary seasonally, but it is open seven days a week in the summer. Call or visit online to confirm hours. 910-457-7481.
Looking to make Oak Island your family's summer destination? There is still plenty of time to enjoy all that Oak Island has to offer. Give us a call today at (910) 278-1147 or click on the button below to start planning your visit to Oak Island. You won't be disappointed that you did.
Comment on this post!