---
Say Yes to the Perfect Beach Wedding
Posted On Monday, January 8, 2018
---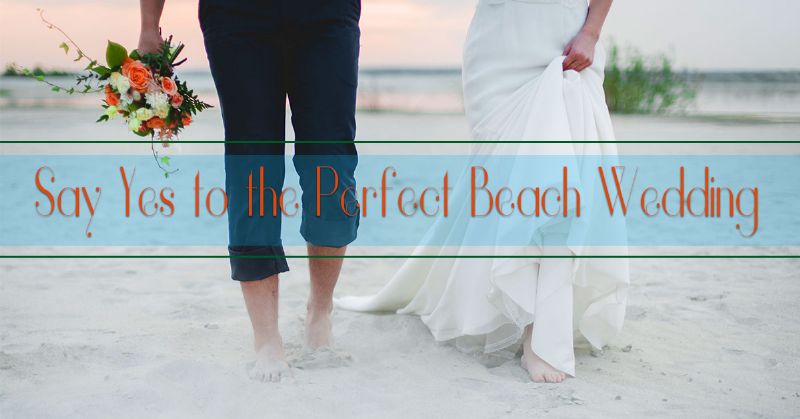 Have you recently gotten engaged over the holidays or maybe you already were engaged and wondering where the perfection location for your wedding is. Well, consider an amazing wedding on Oak Island, NC. Picture the beautiful Carolina blue sky or maybe you have a stunning sunset wedding in mind, all of these dreams can come true here on Oak Island. Here

5 Amazing Locations To Say Yes
Oak Island Atlantic Ocean Beaches
Few events are as memorable as a sunset beach wedding and here on Oak Island, we are blessed with beautiful Carolina blue skies, with breathtaking sunsets that are sure to be the perfect backdrop to your wedding. Our local Atlantic Ocean beaches are pristine, uncrowded and with no permit fees, they are the perfect place to say "I do" while wiggling your toes in in the sand. Our beach access are numerous giving you loads of options regarding locations and ample parking for large or small parties. Simply stated there is no place better for those wanting a beach vacation than the beaches of Oak Island.
Southport Community Building
With a breathtaking setting overlooking the water, this large community building is big enough to service a large party while maintaining an intimate atmosphere. Picture saying your vows under hundred-year-old live oaks draped in Spanish moss on the deck overlooking the water. Perhaps no place is better suited for a late afternoon or early evening wedding. Having been to several weddings at this venue over the years, I must say there is something magical about the
Southport Community Building
. Centrally located in downtown Southport and close to lots of amenities this location only a few miles across the bridge from Oak Island should certainly be on your short list of venues.
The Village Chapel of Bald Head Island
If there is a more picture-perfect wedding location on the East Coast, I am unaware of where it would be. The quaint
Bald Head Island Chapel
situated near the historic Old Baldy lighthouse has stunning views with the large window behind the alter framing the Bald Head Creek. If you are looking for a cozy, warm traditional setting with a hint of the Atlantic in the air, then this is the place for you. Sure there are a few logistics for having a wedding on an island but with your Oak Island Beach vacation rental you are only minutes away from the ferry port in Southport and then just a short ferry ride to the island.
Serenity Sands Beach Retreat
Often times we receive inquiries about large vacation rentals that can handle a small party for those more intimate and low key weddings that many folks are looking for.
The Serenity Sands Beach Retreat
is an 8 bedroom, 6 baths, well appointed, oceanfront vacation home that can sleep twenty of your closest friends and family. With two large living rooms, two microwaves, two fridges, a hot-tub, multiple flat screen TVs, a pool, and private access to the beach you'll have everything you'll need in one place for the perfect Oak Island Wedding experience. Looking for more info about the availability of the Serenity Sands Beach Retreat give us a call and speak with one of our friendly staff.
Shoals Club
When looking to have that large wedding with exquisite catering, an incredible setting with a more formal setting look no further than the
Shoals Club
on Bald Head Island.
With classic beach club setting and a full- servcie facility at your disposal your wedding is sure to go off without a hitch at the Shoals Club. We reccomend getting married under their elegant gazebo at sunset. With a spectacular view of the Atlantic Ocean you're sure to have treasured memories of your wedding at the Shoals Club on Bald Head Island.

NC Marriage License
North Carolina like all states requires a marriage license be obtained prior to the big day. Here is what you need to know to obtain a
marriage license.
You can obtain a marriage license in any county but you will need to return to that county to have it filed after the wedding. Both applicants must apply in person and be 18 years of age or older. Underage marriage is permitted under special conditions. Applicants must provide Social Security Numbers Pay a fee of $60.00 ( Cash, certified check, or money order)

Local Resources
You'll find on Oak Island and the surrounding area everything you need to have the perfect wedding. From local florist to amazing catering, from the expensive to the simple there is a service to meet your needs. Being so close to Wilmington you also have the advantage of being able to enlist vendors from a large pool of experienced wedding vendors in the Wilmington area. Of course, we are always here to help and with our staff of dedicated locals we might just have a recommendation if you need one, so don't be shy we want your special day to be Better Beach Rentals special, we won't settle for anything less. Here are a few of the areas most popular wedding vendors.
Photographers
| | | |
| --- | --- | --- |
| Blue Sky Photography | Supply, NC | 910-233-7420 |
| Life's a Beach Photography | Calabash | 888-232-2470 |
| Megan Dickerson Photography | Wilmington, NC | 336-739-4054 |
| Kristin Good Photography | Oak Island, NC | 828-289-1719 |
| Steffie's Photography LLC | Holden Beach | 910-209-3358 |
| Moore Photography | Wilmington, NC | 910-386-8630 |
Bakeries
| | | |
| --- | --- | --- |
| Seaside Bakery | 7026 Beach Dr, Ocean Isle | 910-579-3052 |
| Sugar Confections Bakery | 4830 Main St. #3, Shallotte | 910-575-2663 |
Pink Baking Company 114 N. Front St, Wilmington 910-378-0312
Florists
| | | |
| --- | --- | --- |
| Shallotte Florist | 4517 Main St., Shallotte | 910-754-4848 |
| Calabash Florist | 947 Carter Rd. Sw, Calabash | 910-579-2837 |
| Expressions Florist | 2920 Holden Beach Rd., Holden Beach | 910-842-9717 |
Other Services
| | | |
| --- | --- | --- |
| Coastal Knot Bridal Boutique | 5041 Main St. #1, Shallotte | 910-754-9300 |

10 Essential Wedding Checklist Items
In reality you can make a wedding checklist with a hundred items and you probably should, but hey this is the beach, and whether you are having a small gathering of your closest friends on the beach or inviting your closest five-hundred friends there are a few critical items you have to have to make sure the day ends in an "I do" and not a disappointment. We've all been to weddings, and no matter how well you plan your event things can get overlooked. Here are ten essential items that a wedding planner noted.
Marriage license-

Let's face it without this nothing happens, but sadly couples forget this important step all the time.

Restrooms-

Beach vacations can present a challenge, but not having restrooms for guest isn't one you want. Make sure to take this into account when planning a beach wedding.

Parking-

Check to make sure there is plenty of it, and that if you have a really large crown someone is able to help park the vehicle or otherwise manage all the comings and goings.

Rings-

We've all see it happen in the movies but it does happen in reality as well. Make sure to have one person who is in charge of keeping the rings.

Photographer-

Make sure to interview your photographer, and to discuss the pictures you want well before the big day.

Reserve Your Location Early-

Nothing is worse than having the perfect mate and being unable to have your wedding at your dream location because you didn't book early.

Invitations-

A wedding planner mentioned a wedding nightmare. The new couple forgot to send out the invitations. It just slipped the cracks. Hey, it happens.

Food-

We all love food, so make sure you've considered this carefully and interview your caterer.

The Dress-

Make sure on the big day to have someone in charge of the dress making sure it is clean, and actually at the wedding destination.

Minister-

Whether you are having a justice of the peace or a religious wedding make sure to give them a friendly reminder a few days ahead of time. One nightmare story shared with us was the minister forgot to arrive. It was a honest mistake, he just forgot.
---
We love Oak Island and our surrounding area and we are sure that your special day will be made all the more special by choosing to celebrate your new journey here on Oak Island. Hopefully, we have given you some ideas of ways to help make your planning a little bit easier. With our friendly and dedicated staff of locals here at Better Beach Rental, we not only offer the best Oak Island beach vacation experience but also are committed to making all your dreams come true. Give us a call today to start making your Oak Island Wedding a reality.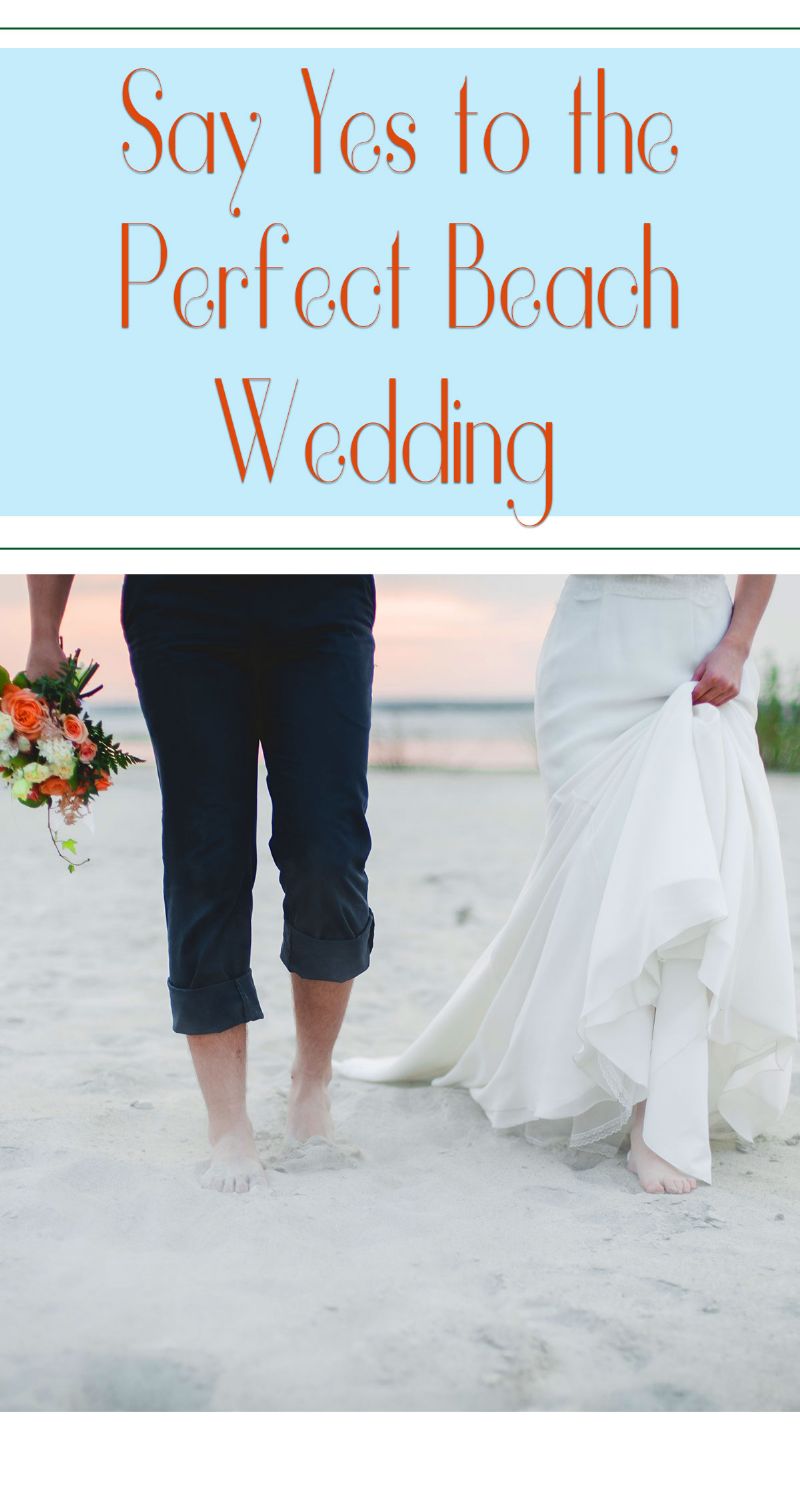 Comment on this post!