---
Six Awesome Things to do this Summer on Oak Island
Posted On Sunday, January 13, 2019
---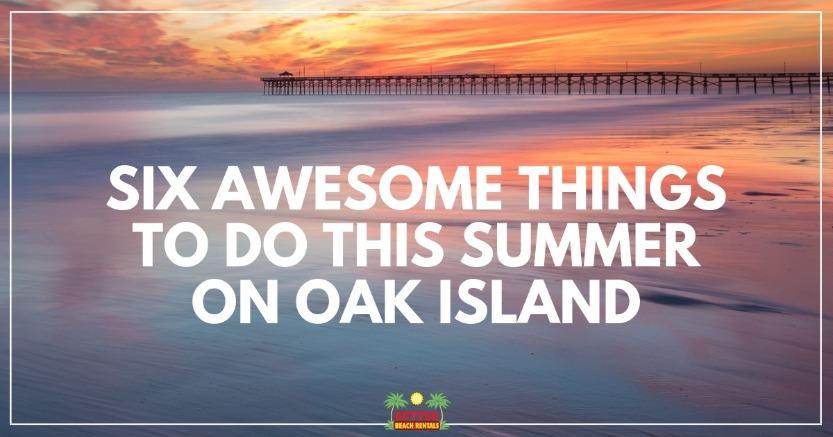 Summer is almost here, ok, we know it is months away but who wants to talk about winter? Certainly not us. As many of you begin to plan your 2019 beach vacation, it is also a good time to plan your activities. Remember our previous blog post: Plan Your 2019 Oak Island Vacation, where we discussed all the steps you need to take to ensure you have a stress free and well-planned vacation? In that post, we also recommended planning activities early to help prepare a budget, get the best deals, and make sure that everyone in the family gets to pick their favorite activity. This week we have six awesome things to do on Oak Island this summer. Here we go.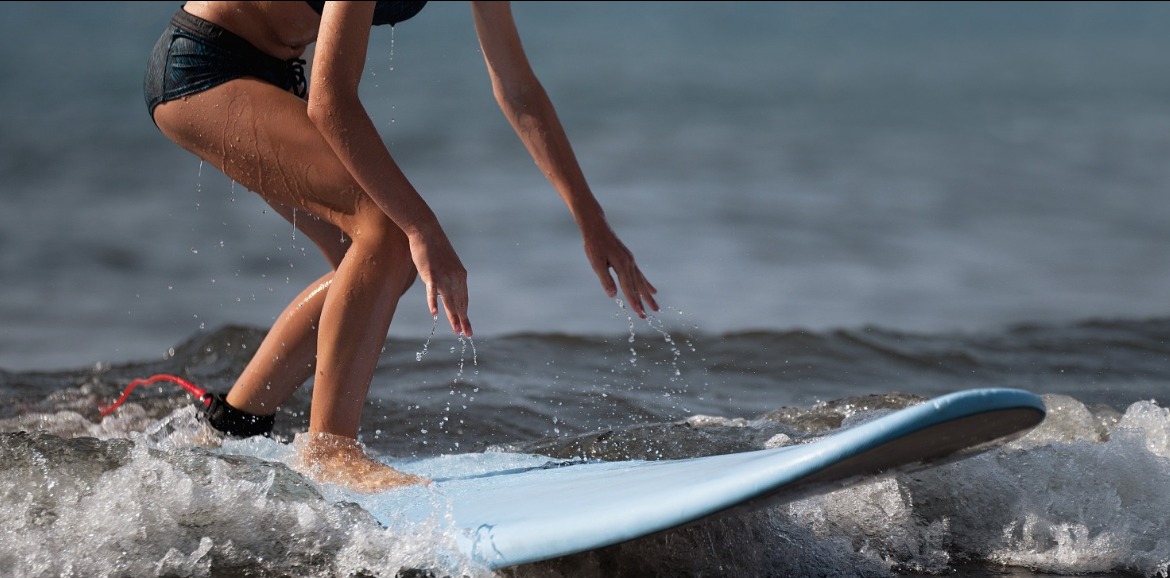 1. Hang ten Oak Island Style
If you've had surfing on your bucket list, then this is the year for you. The Oak Island Surf School is the perfect place to learn to hang ten and the whole family can join in the fun. Oak Island is the ideal place to learn to surf. First, the water is warm all summer long. Second, the waves here tend to be nice smooth rollers that are just begging for you to learn to surf on. Many folks think surfing is intimidating, and it can be, but here on Oak Island we take a slower approach to life. Hey, you are on vacation after all. You'll find the local surfers encouraging and always willing to share the best places to surf. So no matter your experience level surfing, Oak Island deserves a spot on the list of six awesome things to do during your visit.
2. Wet a line
Fishing is one of those activities that offers folks a variety of experiences. You can fish off-shore, from a pier, surf cast, or just wet a line on a canal. There are so many options available that there is truly something for every angler on Oak Island. Kids love fishing, and it is a great family activity that is relatively inexpensive. Whether you want to make a day of it or just spend a few hours at the end of the day, fishing on Oak Island is the definition of a family adventure. Don't worry about bringing all your equipment. There are plenty of places to rent equipment and lots of local guides and charters if you want to get on the water but don't have a boat. Make sure to take a picture of your catch and leave it in the comments below!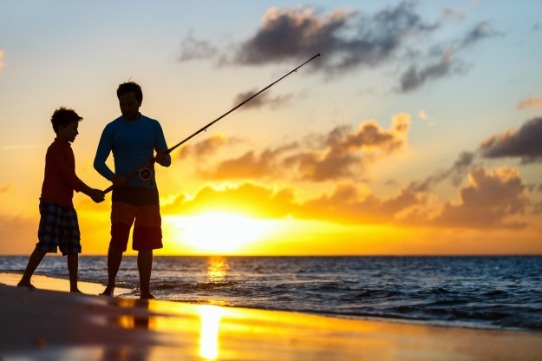 3. Visit the Oak Island Lighthouse
There is something magical about a lighthouse, and our very own Oak Island Lighthouse is no different. Standing guard over the island since 1958. Over the years the lighthouse has withstood storms and shifting sands but continues to be one of the defining features of Oak Island since it was installed all those years ago.
For many people, vacation can officially begin when you come over the bridge and catch a peak of the lighthouse. One might say keeping ships away and drawing visitors in is the role of the lighthouse. Spend some time on Wednesday or Saturday of your Oak Island beach vacation and take the tour of this beautiful 153-foot piece of maritime history. Tip: some of the best beaches are right in front of the lighthouse.

4. Take a helicopter tour
If you want a real adventure that is sure to make memories that your family will talk about for years to come. At the local airport, you'll find the High Tide Helicopter company which offers visitors the unique opportunity to see Oak Island and the surrounding area by air. While it isn't the cheapest adventure on the list, it is a unique opportunity that is well worth the cost.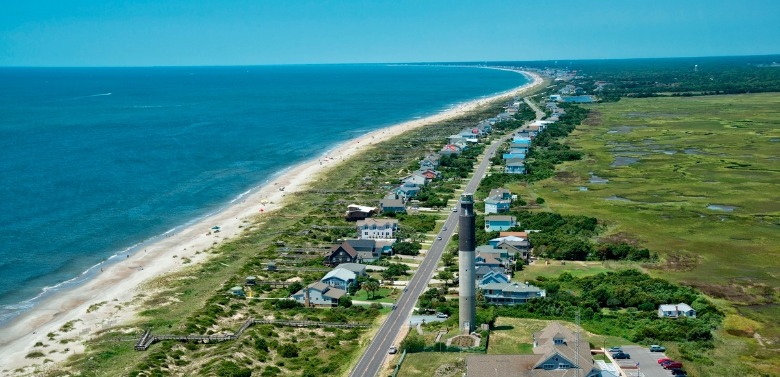 5. Take a kayak tour
There is something special about the waters around Oak Island. Many visitors think of the ocean, which is itself a magnificent feature. However, there is so much more to the waters around Oak Island. The area features creeks, rivers, estuaries, and streams, and almost all of them can be explored by kayak. If you've never been kayaking before you are in for a treat. There is something magical paddling through the water just inches above the waterline. You'll find connectivity to the water that few other sports offer. Since it's low impact almost anyone can do it. Take a chance this year on discovering the joys of kayaking on Oak Island.

6. Play a round of golf
If you are a golf fanatic then you know, North Carolina is the golf capital of the United States. Golfers all over the country count the days at their desk until their tee time on a North Carolina course. Oak Island is no different. We have a wonderful and vibrant golfing community. Being a small island, we still offer visitors two great options. First, there is the Oak Island Golf Club, and then there is the community owned and operated par three course, which is the perfect place to get the kids involved in the sport. If you are looking for more courses, you'll find that Oak Island is just a short drive away from some of the best courses on the North Carolina coast.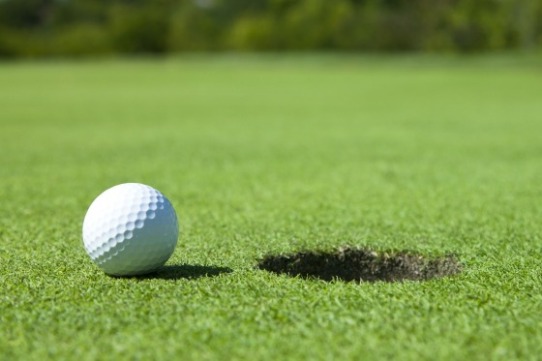 Are you ready to book your next Oak Island beach vacation? Now is the perfect time to book your next vacation and we are here to help make your next vacation a great one. Give one of our friendly and knowledgeable reservationists a call today at 910-278-1147 or click the button below to start your 2019 beach vacation today!

What is your favorite Oak Island activity? Leave a comment below and let us know all about it.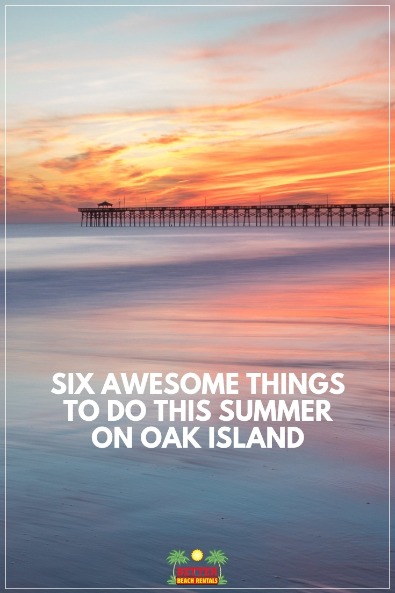 Comment on this post!