---
The Best Fall Recipes for Your Oak Island Beach Vacation
Posted On Sunday, September 9, 2018
---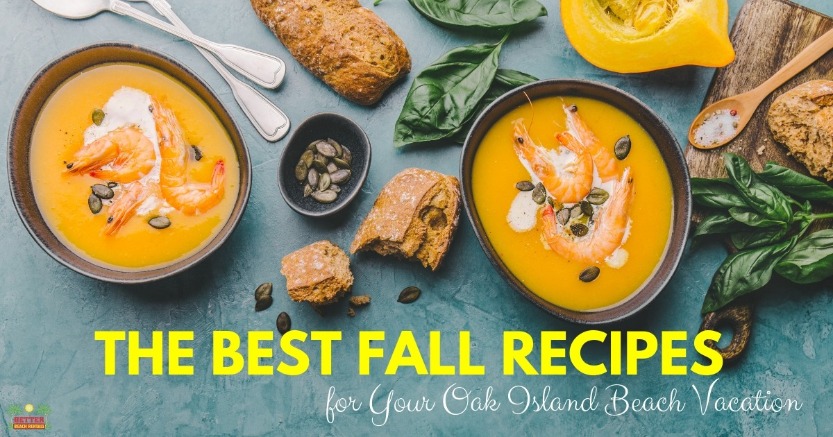 Fall is fast approaching and it is about time to start thinking about two of our favorite things for fall, Oak Island and great fall seafood. Pumpkin is fun and this time of year everything from air freshener to latte's seems to have pumpkin, but for us, there is the "other" fall ingredient that makes everything better here on Oak Island and that is fresh seafood. So grab something to take some notes with and let's get started looking at eight great fall recipes for your Oak Island vacation.

Cod Curry With Pumpkin
Fall is synonymous with pumpkin flavors and we have one special take on that fall classic. This Cod curry with pumpkin is sure to be a crown pleaser with the pumpkin loving branch of the family. Cod has long been beloved as one of those perfect foods. It takes flavor easy, has a mild texture, and taste that appeals to almost everyone and is loaded with protein and vitamins. This fun recipe brings cod to the table dressed up with a little bit of fall wrapped in an asian influence. Have fun, you'll love it.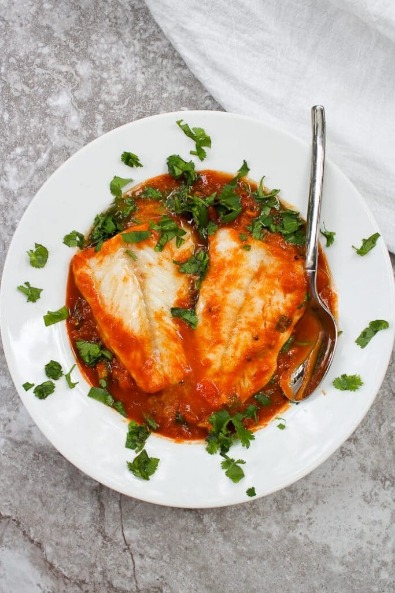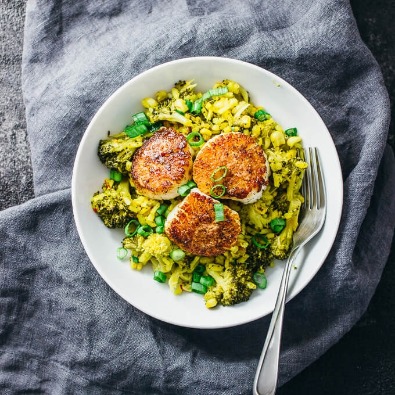 Scallop Rissotto With Saffron
Sometimes you just have to treat yourself to something special and anything with saffron is going to be on the expensive side, but well worth it. Let's call this dish one for special occasions. Scallops are a wonderful treat and while they can be a bit tricky to master, the reward is well worth the effort.
Rissotto gives this dish that hearty fall soul you'll love on a cool Oak Island evening. Click here for the full recipe.


Fisherman's Soup
No fall recipe list is complete without a great hearty soup and this fisherman's soup is just what the doctor ordered for a fall treat. This recipe includes fresh fish along with every North Carolina beach lover's favorite ingredient...shrimp!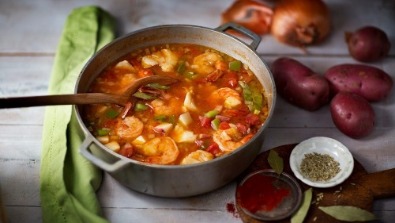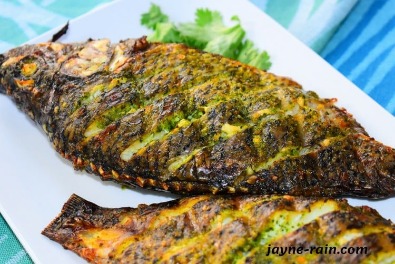 Oven Grilled Tilapia
This spicy oven grilled tilapia fish is infused with the delicious combination of green spices, garlic, ginger, and lemon giving it just the right amount of heat to beat the cold. The crispy herb-coated skin and the juicy herb-infused interior is to die for. This oven grilled tilapia fish pairs well with fried plantains. I guarantee your family and friends will love it and ask you for the
recipe
.
Butter Fried Oysters
What's better then an Oak Island beach vacation and a plate loaded with butter fried oysters? We can't think of anything better either! This recipe is a little challenging and for those who love to cook you'll enjoy both the process and the outcome.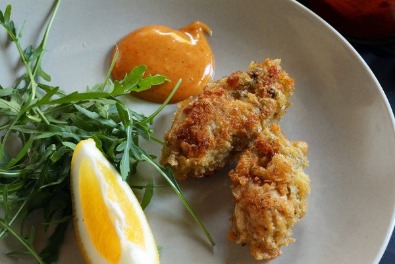 Tip:
Don't forget to check out our previous post
How To Grill Seafood Perfectly Every Time.
In that post we share with you all the pro tips for grilling amazing seafood along with a guide on how to find and buy the freshest seafood on the market.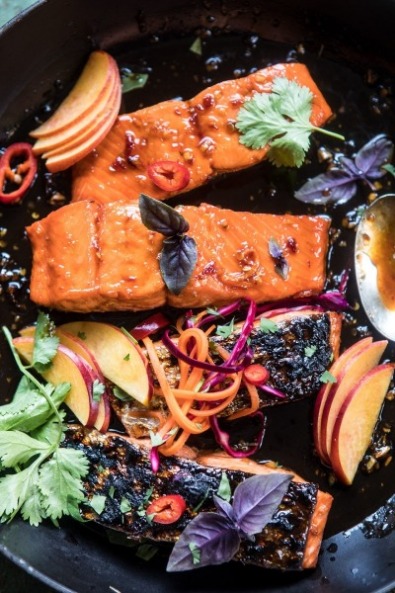 Crispy Honey Salmon
You didn't think we would leave you salmon lovers out? Have no fear, we have a great salmon dish that is perfect for the fall. This dish is hearty and warm, but also sweet with honey and is even a bit crispy. Salmon is a true power food, and any fall menu should include some fresh salmon. If you are getting ready to take a day on the water kayaking or maybe biking around Oak Island, this is the dish to end your day with. Click here to get the recipe.
Pan Seared Halibut in Garlic White Wine Sauce
Fall cooking must have at least one dish using a cast iron pan. This delicious recipe includes one of our favorite catches of the sea...Halibut. A light fish loaded with flavor, easy to prepare and hearty enough to be a main dish. Plus, everyone loves wine and garlic! Try this Pan Seared Halibut for your next gathering on Oak Island.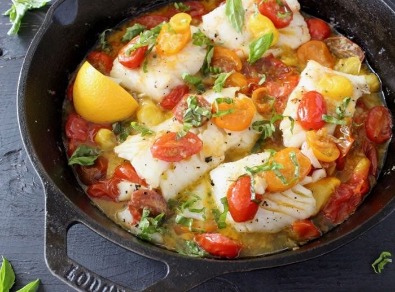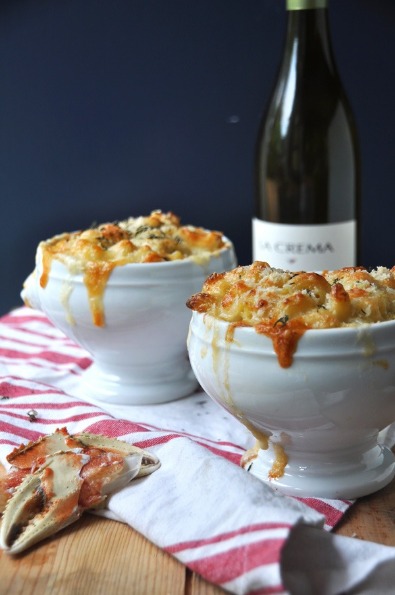 Crab Mac & Cheese
As if mac and cheese wasn't already the perfect hearty fall dish, when you add fresh crab to the mix you end up with something truly special...Crab Mac & Cheese. A wonderfully rich and creamy dish that can be served family style at any holiday table or in small crocs that make for a more intimate setting. No matter how it reaches the table everyone will fall in love with this dish this fall.
Have you picked out your favorite recipes? Now all you need to do is pick out your perfect Oak Island beach vacation rental and set a course for Oak Island, NC. Need help? We have a great team of reservationists standing by to assist you with all your booking needs. Of course, there is also our easy to use and safe website that allows you to book direct with us from the comfort of your office chair...we won't tell the boss.
Do you have a favorite fall dish you like to serve? Let us know about it by leaving a comment below.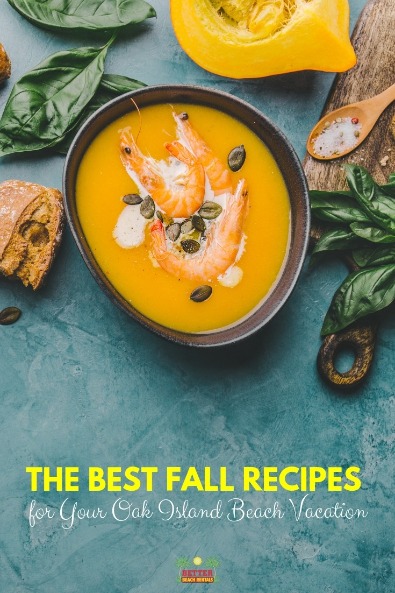 Comment on this post!