---
The Ultimate Fall Beach Vacation Guide
Posted On Monday, October 26, 2020
---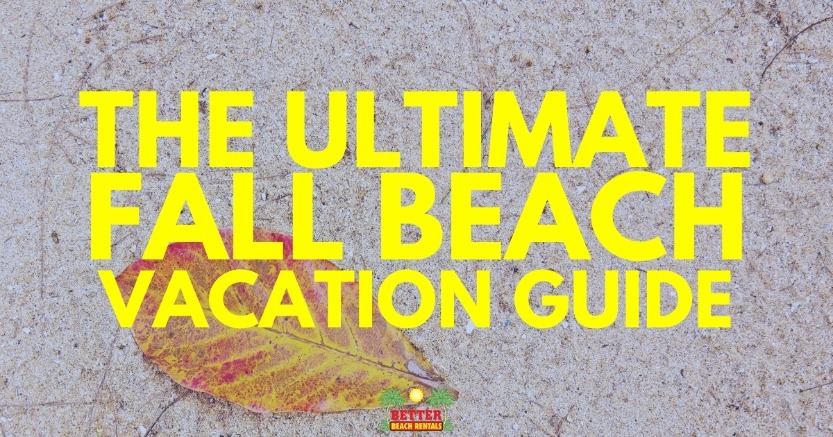 Fall weather, no crowds, beautiful foliage and Oak Island combine to create the perfect fall beach vacation. If you've never had a beach vacation in the fall then this is the year to do so. With the kids using distance or virtual learning and many colleges doing the same, there is virtually (pardon the pun) no reason not to head to Oak Island for a fall family getaway. Here is everything you need to know to take advantage of fall on Oak Island.
Find a great deal on a vacation home
One of the easiest ways to unlock the value of a fall beach vacation is by taking advantage of our specials. We are currently featuring a large selection of beautiful and well-appointed homes that are tailor-made for a fall getaway. As always, our homes all feature the best amenities and locations on Oak Island. Whether you want to go kayaking, fishing or just lay around enjoying fall on the North Carolina coast, we have a home for you.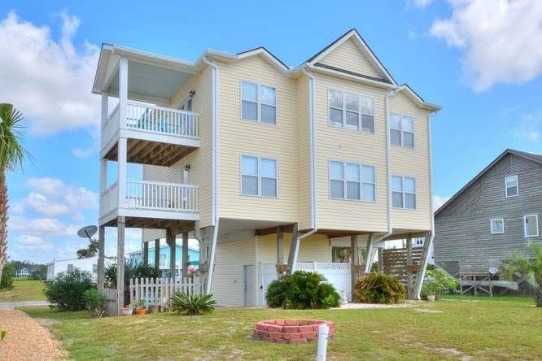 Il Dolce Far Niente: The art of doing nothing.
The Italians have a saying, "II Dolce Far Niente" otherwise known as the "art of doing nothing." Perhaps the Italians are on to something. How many of us spend our days racing from one place to the next? We juggle work, family and health, all while trying to maintain balance. All too often we carry this craziness with us on our vacation by trying to cram as much stuff as possible into our beach vacation. But, what if, just for a few days (or a week) we tried doing nothing. No plans, no schedule, your days are instead just following the rhythm of the day ... perfect for fall on Oak Island!
Hit the links
North Carolina is home to some of the best courses and playing conditions in the country. One of the best times of the year to play golf in North Carolina is during the fall. This year is no different. The best thing about golf is you can do it while social distancing, and with many schools not having traditional classes you can even plan a family vacation late into the fall. This week we have some great tips and tricks for getting the most out of your day on the links.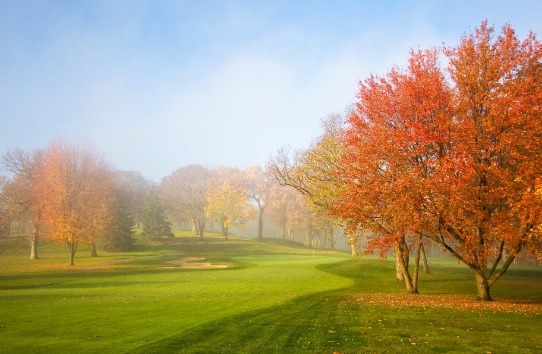 Bring your fall semester to the beach
Due to Covid-19, many school systems have enacted a virtual learning curriculum. In many ways this is an inconvenience for parents. However, virtual learning does have one advantage. What advantage you ask? You can take school to the beach, of course! Almost all of our homes have Wi-Fi which is all you need for school. So, if you missed your summer beach vacation because you were quarantined or otherwise reluctant to travel, now is when you can make up for lost (vacation) time! Need help finding the right home with Wi-Fi?
Give one of our reservationists a call at 910-278-1147 or use our website's filter by clicking here.

Enjoy fall fishing on Oak Island
Coastal North Carolina is a fisherman's paradise. Topsail Island is close to the warm waters of the Gulf Stream and surrounded by cooler inshore waters. It's almost as if Topsail Island was virtually made for the angler. With each passing season, a new and exciting fishing opportunity presents itself. Fall is no exception. Want to learn more? Check out or previous blog post which is loaded with helpful information.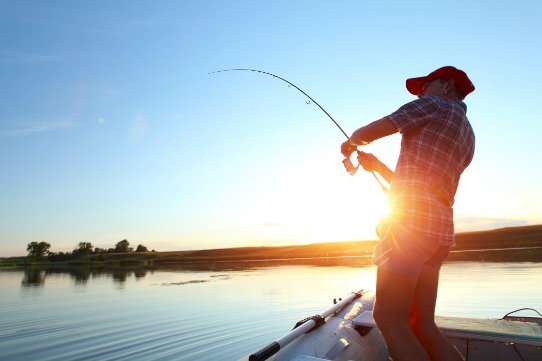 If you haven't made your fall vacation plans or perhaps you're looking to book a Thanksgiving family getaway. give us a call today at 910-278-1147 or click the button below to see all our current inventory.
Comment on this post!