---
The Ultimate Oak Island Summer Road Trip Checklist
Posted On Monday, June 24, 2019
---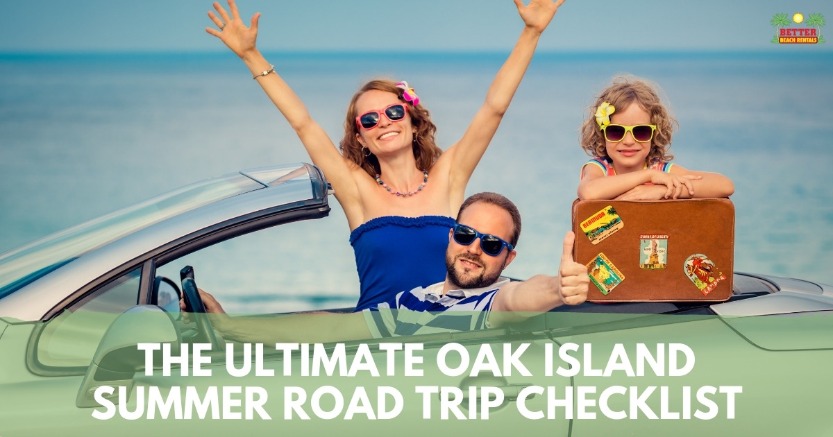 Summer is here and your Oak Island beach vacation is just weeks away or maybe just days away. Everyone is excited! You've picked the perfect Oak Island vacation home. You know what events you want to go to, you've even been craving that fresh local seafood. However, have you thought about the drive to Oak Island? A vast majority of our visitors arrive by personal vehicle. Because of our easy to reach location on the North Carolina coast, driving (and saving money doing so) is easy and fun. Of course, any great road trip to your favorite beach destination is only fun if it is a worry free one. Let us help you take some stress out of your trip with these road trip essentials. Let's get started.
Prepare your car
Modern cars are so reliable we often take for granted the fact that they rarely break down. However, we all know Murphy's Law. There are several little things you can do to help keep old Murphy safely in the rearview mirror. Here are five easy things you can do to have a trouble free road trip.
Change your oil and filter- As a mechanic once told me, oil is the blood of the car. You can live without food (fuel) but no blood no life. Have a fresh oil and filter change before hitting the road. Note: Always check your oil after the engine has cooled off for at least ten minutes.
Tires- We all like nice comfortable shoes. Tires are your vehicle's shoes. Make sure they have a good amount of tread, no bald spots, and are properly inflated. Tires that are not inflated properly are prone to flats and will really cut down on your gas mileage.
Coolant- This is an easy thing to check, and in the summer months it is vitally important. Use universal pre-mixed coolant. It is inexpensive and easy to use. Tip: if your car is overheating, turn on the heat to draw heat off the engine and never put cold water in a hot engine.
Air filters- Modern cars often have multiple air filters, usually one for the engine and one for the climate control. Check your owners manual to find these. They are inexpensive to replace yourself and will improve your AC and engine performance.
Windshield wipers- Nothing is worse then not being able to see on a rainy day on the highway. Make sure to replace those old wipers before hitting the road. Hey, we hope for sunshine but plan for the rain! Don't worry once you get here - you won't need them 🌞
Keeping the kids happy
Traveling with kids presents its own challenges for mom and dad. From toddlers to teenagers, being prepared can make your drive to Oak Island a lot more enjoyable. Here are a few tips to make sure mom and dad have a headache free drive.
Bring snacks- Pack a few snacks for the trip. This will ensure you have some healthy alternatives (and cheaper) than all the junk food you find at the typical gas station.
Get organized- There are several seat back organizers that can be a big help. These are particularly good for those traveling with small kids. From toys to wet wipes these organizers can keep everything in its place.
Bring a pillow and blanket- Getting the kids comfortable makes for an easy day. Its ok to pack a travel pillow, and a blanket is always great for the one person in the family who is always cold when the AC is on.
Distraction is good- Hey we all do it, even as adults as soon as we get on a plane we look for a distraction to make the time pass by. With kids you can load movies on an iPad, or use a portable DVD player. Books are a great way to pass the time. And of course, don't forget those time-honored games like the License Plate Game or Eye Spy.
Trash- If your kids are like ours despite their best efforts they can create a mess. Bring a few old grocery bags to use as trash bags. Just toss them when you stop for gas. Easy!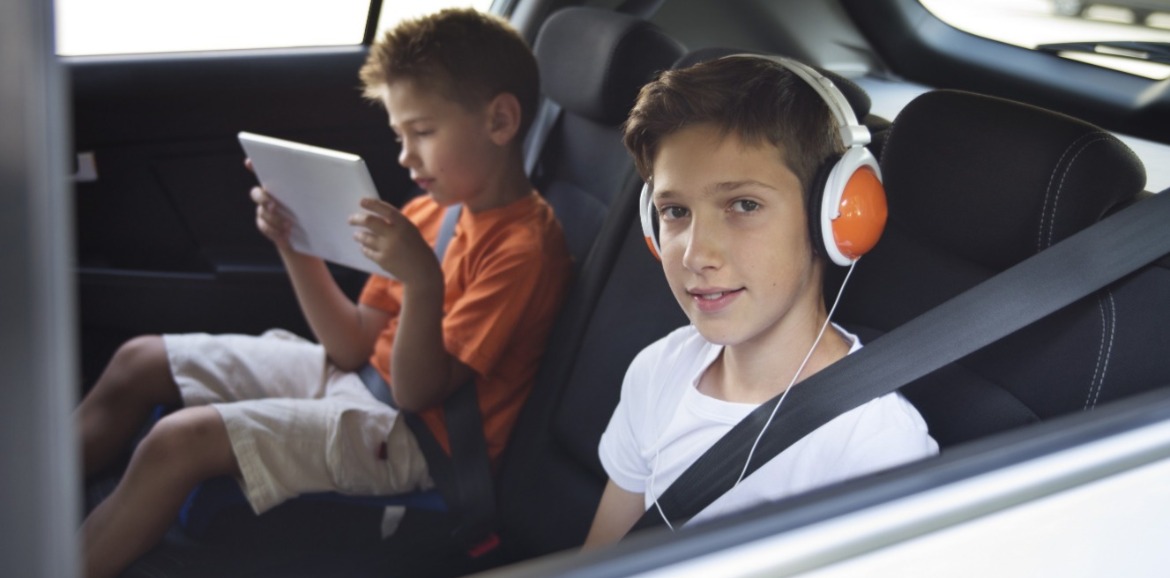 Where to put all that luggage
Where to put all that luggage?
We've all seen that vehicle barreling down the road with bags strapped to the top like a gypsy caravan. Not only is this potentially dangerous, as you may lose your luggage, it also kills your gas mileage. Here are three things to consider when packing your vehicle.
Check your factory roof rack carrying capacity- Despite popular belief, most roof racks have very little weight capacity. Often it is well under a hundred pounds. It may sound like a lot, but isn't much if you pile a ton of bags up there.
Consider a receiver hitch cargo carrier- Most minivans and SUVs will come with a trailer hitch. There are several manufacturers who make cargo racks that slide in these receiver hitches. This makes life a whole lot easier as there is no climbing on the roof. Another great benefit is that most of these racks will hold three hundred to five hundred pounds of cargo safely.
Use a modular roof rack- If you are going to use your roof rack, invest in a high quality carrier. Many are long and narrow helping them improve your gas mileage while still offering a lot of room. There are also waterproof (a must) soft cargo carriers that offer you a lot of flexibility when packing.
Tips when towing
With so many ways to explore the waters of Oak Island you are bound to want to bring your boat, jet skis or kayaks. Who can blame you! However, towing a trailer of any size comes with its own challenges and concerns. Here are three things to remember when towing your trailer.
Check and re-check- Before you leave the house make sure to check everything on the trailer. A few critical things are your wire harness, brake lights, trailer brakes, hitch pin, and receiver pin.
Tire pressure- Trailer tires are just like car tires. If you have low pressure you are not only losing gas mileage you are also potentially risking a blow out.
Slow down- Did you know that most trailers are not rated for 70 mph. Refer to your owners manual and obey the recommended maximum speed of your trailer. Remember you are on vacation a few extra miles an hour won't matter. Enjoy the drive.
We hope these tips help you and your family have a safe and uneventful trip to Oak Island. Save all the excitement for your family's adventures on the island, not on the road. If you still haven't booked your Oak Island beach vacation, there is still time. Give us a call today at 910-278-1147 or click the button below to book direct online with Better Beach Rentals. See you soon on Oak Island.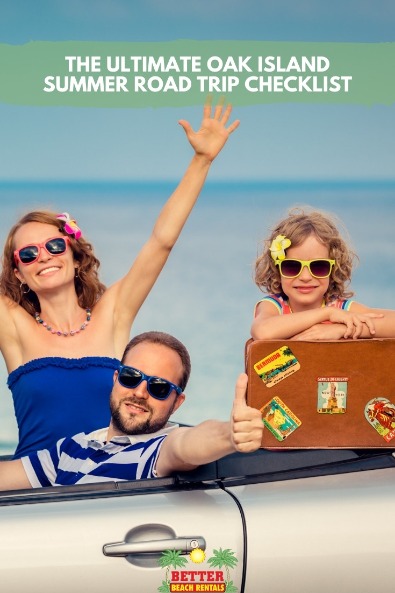 Book your oak island vacation today.
Like and follow us on your favorite social media.
Comment on this post!