---
The Ultimate Packing List for Your Oak Island Beach Vacation
Posted On Monday, May 27, 2019
---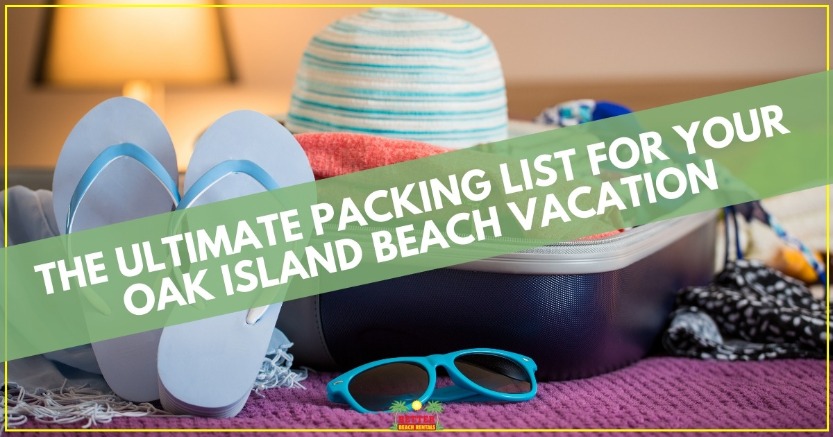 No matter how you get to Oak Island for your summer beach vacation, one thing is for certain… you have to pack a bag! Back in March we talked about all the essential items you need for your Oak Island vacation rental. This week we take one step closer to arriving on the beach for the week as we guide you through packing the ultimate bag. Whether arriving by plane or driving, packing a good carry-on bag is essential so let's get started.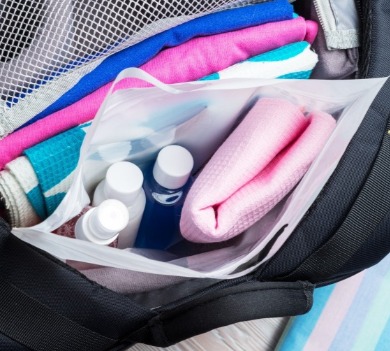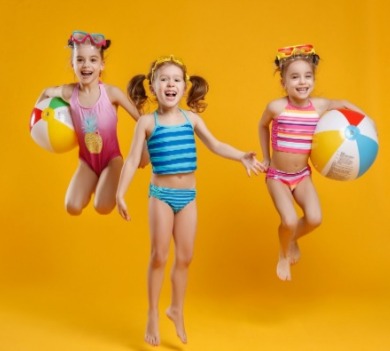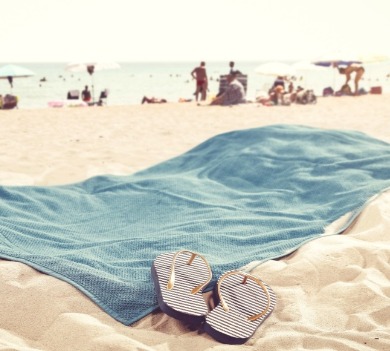 Pick the right bag
Picking the right bag is critical to making packing easier. There are several considerations to look at. First, you need to determine if you are flying or driving to your destination. If you are flying there are certain restrictions you'll want to consider, such as the size and weight of the bags. You will definitely want to bring a carry-on. We recommend a small backpack/duffel style or a small roller bag. Airline baggage fees can be exorbitant. Click here for the FAA bag regulations.
If you are arriving by car you have fewer restrictions, but remember, the bigger the bag, the more you'll want to pack and more is not always better,… especially when talking about vacation packing.
Tip: If you are flying, tie a small piece of string or yarn on your bag to help you identify it easily on the baggage carousel.
Toiletries
When packing toiletries for the beach consider going light. The beach is the perfect place to relax. Remember this week is all about flip-flops and t-shirts so there is no need for a lot of fancy toiletries. If flying you can consider a family toiletry bag. There are strict rules about what can and cannot be brought on the airplane. Nothing is worse then dumping fifteen dollars worth of shampoo and other toiletries out because the TSA says no.
Think about buying some of your toiletries when you arrive on Oak Island. This way you don't have to worry about packing too much. If you are driving you have less space issues to worry about, but you'll still want to leave the extras behind. Stick with the basics.
Bathing Suits
This is one of the few items that you will want to pack in duplicate. This way when you have one drying or being washed you have another one. We don't want anything to get in the way of having fun at the beach.
Towels
Beach towels can take up a lot of space, but again, here is an area where you'll want to have two towels. The same theory applies here as it does to the bathing suit, one dry and one to use later. You also might like having one to sit on and one that is sand free for drying off. Either way you'll want two. Sometimes (depending on your budget) the easiest thing is to buy to sacrificial towels at a local store. Sometimes you can get them for a little as ten dollars for two. Something to consider but potentially expensive.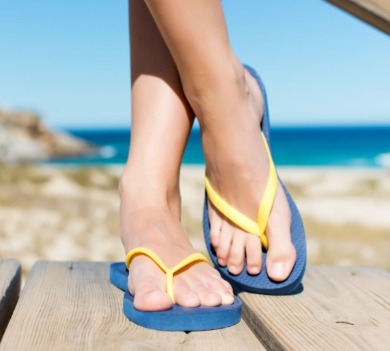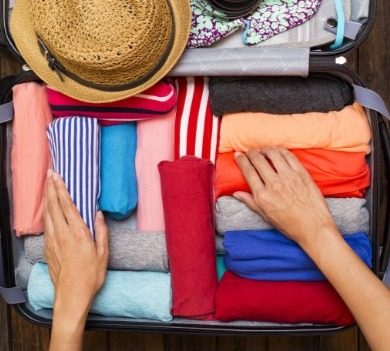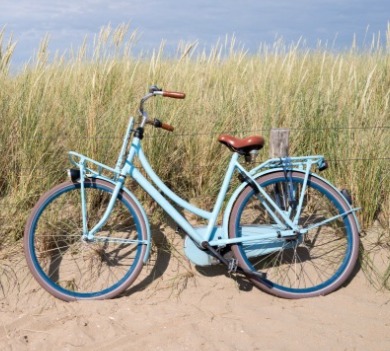 Shoes
For your week at the beach you will want to pack a couple pairs of shoes. Pack them in plastic bags to help keep everything else clean. Pack a pair of flip-flops for the beach and one other comfortable pair of multipurpose shoes for wandering around the island exploring the local area.
Clothes
This is the area where it is easy to over pack and certainly the items that will take up the most space. Most of our vacation rentals have washers and dryers so you can do laundry if needed. One helpful tip is to wear an outfit while traveling that you can wear home and during the week. At a minimum, remember you'll need the following:
Bathing suits
Shoes
Undergarments
Light Jacket or Sweatshirt
Hat
Three shirts
Two pairs of shorts/skirts
Accessory items
It seems like these days power cords, back up power and laptops etc… take up more and more space in our lives, but they don't need to take up too much space in your bag. Consider going minimal. We can't unplug entirely, but we don't need to drag the Xbox on the plane.
You will, however, need to make sure to have a hat and sunglasses. As for jewelry, you will want to keep it minimal. No need to have these valuable items with you. Why risk losing them.
Random items
There are always those small items or even big items you may have to pack. If you are a reader, don't forget your favorite book or E-Reader. If you have sporting equipment like bikes, kayaks or fishing equipment and are driving, take a few moments to pair down to just the essentials. There isn't much you can't rent on Oak Island so if you need to leave something behind we probably have it close by. If you have questions about anything in the local area don't forget we are just a phone call away.
Well you're all packed or has this post inspired you to head to Oak Island for the summer? Whether you have chosen an Oak Island beach vacation or still need to book your perfect vacation home now is the time. Give us a call today at 910-278-1147 or click the button below to see our inventory of vacation homes. We guarantee we have the home that is perfect for your family.
Comment on this post!