---
Why You Should Make Oak Island Your New Beach Vacation Destination
Posted On Monday, February 24, 2020
---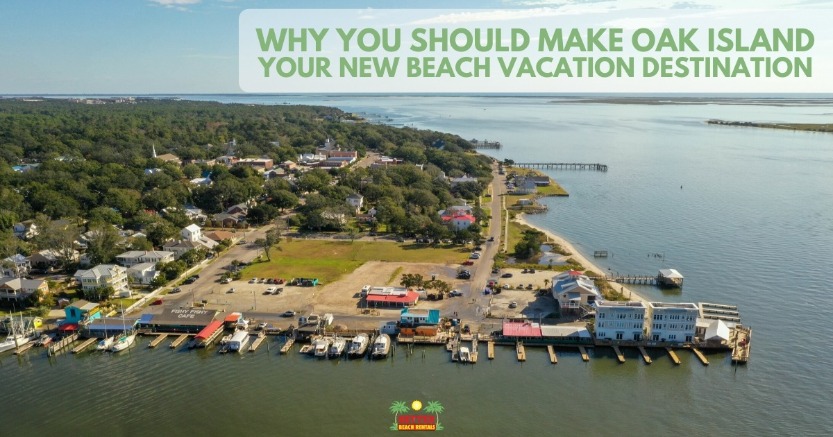 If you're looking for a vacation destination that is unique and quiet, yet located near a ton of family-friendly activities and events then we have a secret. But, before we share it with you, we also want to know if you are tired of the crowds and the traffic of bigger beach destinations? Do you love beautiful beaches, small town charm, and big city amenities all within minutes of each other? If you said yes to any of these, then you've found the right place! This week we give those of you who are discovering Oak Island and Southport for the first time a little glimpse of what makes our little part of the North Carolina coast the perfect place for your next family vacation!
Natural Beauty
When looking for a vacation destination, especially if it's a beach destination, you'll definitely be looking for natural beauty. Oak Island is one of North Carolina's most pristine areas. We have miles and miles of beautiful beaches. Our water ways feature sweeping estuaries and mysterious creeks and rivers. Of course, don't just take our word for it. Movies such as Safe Harbor and shows like Dawson's Creek were all filmed right here in our local area.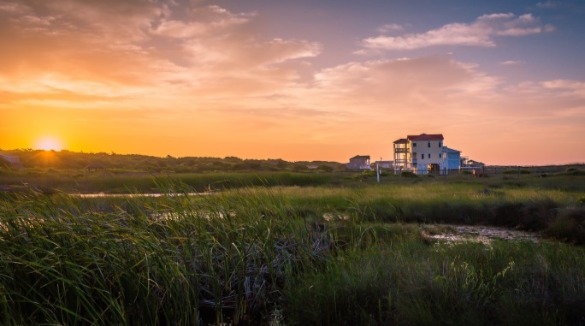 Three Destinations for the Price of One
We don't mean to sound like a commercial, but it's true. How you ask? Due to our location, we are perfectly situated and service vacation rentals in both Southport and Oak Island. Another great benefit of renting in the Oak Island/Southport area is your proximity to Bald Head Island. If you've never been to Bald Head Island, you're in for a treat! And guess what? The ferry leaves just around the corner in Southport. Perhaps a little visual aid is in order. Check out the video below to get a birds eye view of Oak Island and Southport. Warning: Watching this video may creates a sudden urge to book a summer vacation. 😀
Not a Beach, But a Community
One of the truly amazing things about Oak Island and Southport is that we are so much more then just a "beach"... we are a community. Unlike so many places you visit, we truly have a charming and warm local community that loves our visitors. Many of them used to vacation here and fell in love with the area and moved here themselves. Unlike many beaches, we are row after row of beach houses. Southport has one of the most beautiful downtown's of any place on the East Coast. Oak Island features beautiful tree lined streets and a vibrant atmosphere. Come enjoy for yourself!
So Much to Do and See
We could write an entire blog post about all the things to do and see in the local area! For example... did you know that Southport is considered the epicenter of North Carolina's 4th of July Celebration and it spills right over onto Oak Island? But there is so much more. We have skydiving, world class fishing, great attractions in Wilmington, local history, music, and some of the most mouth watering seafood you can imagine! Don't believe us? There is only one way to find out... book your Oak Island vacation today!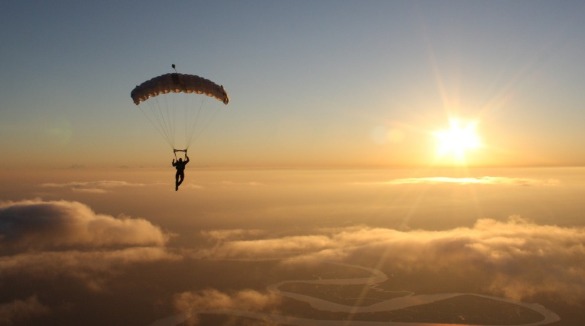 Our Piers
There is something special about a beach with a pier and we are lucky enough to have two of them! Piers offer so much entertainment for the kids as they are ideal for fishing, and in general, are just plain fun! If you've never taken a walk on a pier, then you're in for a treat on Oak Island.
For more information about our two piers; Ocean Crest Fishing Pier and Oak Island Pier, check out our previous post: Everything You Need To Know About The Oak Island Piers.
Ideal Location
There are few places that feature a location like Oak Island and Southport. Located just a few miles down the road from Wilmington and just north of Myrtle Beach, we feature all the conveniences of larger locations with the quiet laid back beach lifestyle you need to recharge. Getting to the area is easy and you can fly into Wilmington on one of the many daily flights. If you'd rather drive, driving from anywhere in North Carolina or the East Coast is a breeze!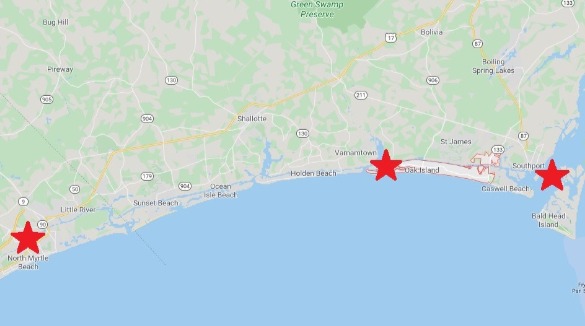 Leave the Crowds Behind
Nothing puts the damper on a vacation like sitting in bumper to bumper traffic or on a crowded beach. Oak Island features some of the least crowded beaches on the North Carolina coast. While there are lots of visitors, we are sure you'll never get the feeling that you are fighting for a little piece of sandy heaven like you might at other beaches just south of us, like Myrtle Beach.
Now is the time to start planning that Summer beach vacation you've been wanting to take! Give us a call today at 910-278-1147 or CLICK HERE to find your dream vacation home. Remember, our rentals book fast this time of year so don't wait too long. We look forward to seeing you soon!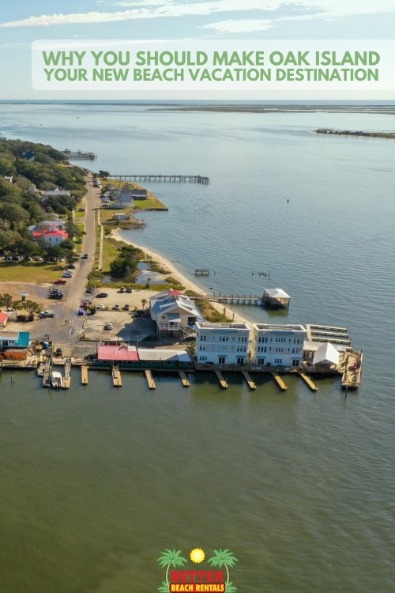 Start PLANNING your oak island vacation today.
Like and follow us on Facebook
Comment on this post!