---
You Might Not Know About These Cool Vacation Rental Amenities!
Posted On Monday, March 21, 2022
---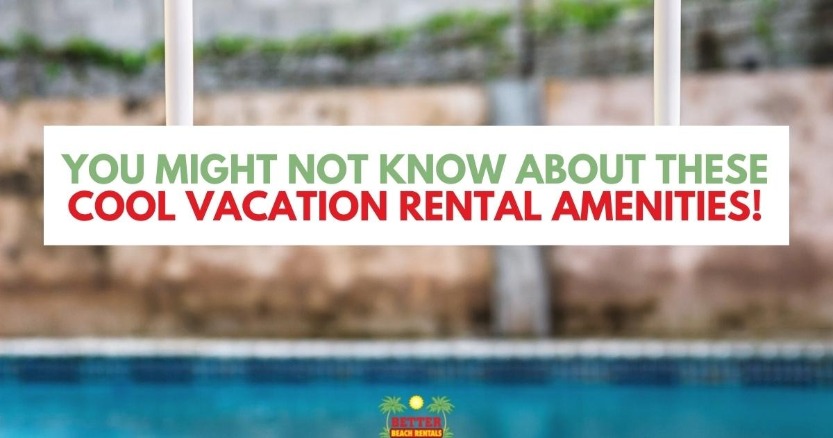 Want a hot tub? Private pool? Fishing dock? A game room?
You might be surprised at the exciting and unique amenities that are available in some of our Oak Island vacation rentals. Better Beach Rentals manages over 350 homes, and some of them come complete with some really cool extras. In today's blog we will tell you more about them and how to search for these amenities when you are booking your own beach vacation.
Private Swimming Pool
Sure, you are near the beach. But a swimming pool can really elevate your vacation. A pool is great because it's right in your backyard, which makes it so convenient when you need a drink, snack, or bathroom break. Also - no sand!
Better Beach Rentals currently manages 175 properties with pools! Some are private, and others are part of a condo or homeowner's association.
Corn hole Boards (and other games)
We have so many fun houses in our inventory! If you take a close look at the list of amenities on our Advanced Rental Search page, you will see tons of choices.
They include:
Cornhole
Jenga
Ping Pong
Bocce
Foosball
Pool
Puzzles, Games and Books
Start checking off the boxes of the amenities that interest you. You are sure to find the perfect home!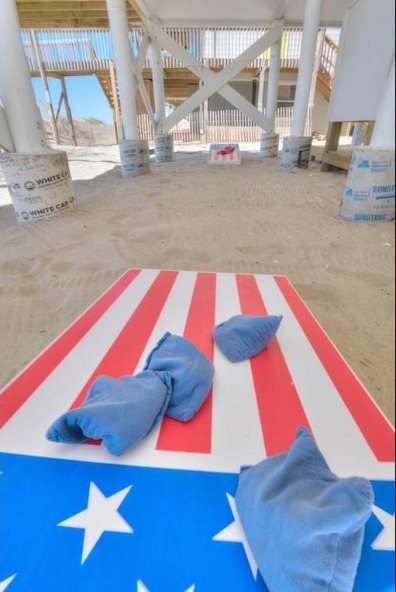 Hot Tub
Indulge in a beach vacation home with a hot tub! Perfect for those cool fall nights. A hot tub also feels so nice if you have sore muscles after chasing waves all day!
We have 26 homes with hot tubs, and they rent very quickly! The home featured in the photo is called Zion, and it has so many of the things on our list - including a private pool, hot tub, fire pit, and plenty of floaties and beach gear for you to borrow.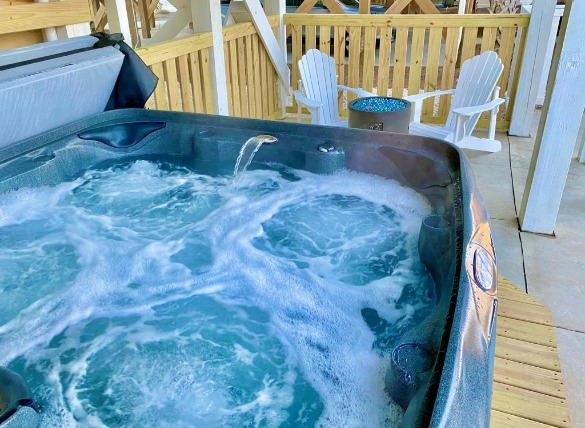 Boat Dock / Fishing Dock
Bring your own boat, or just your fishing gear. We have a few great homes that come complete with a place to park your boat, kayak, or just a great place to jump into the water.
Please consult with our reservation specialists before renting a home with a boat dock to make sure your particular craft is authorized.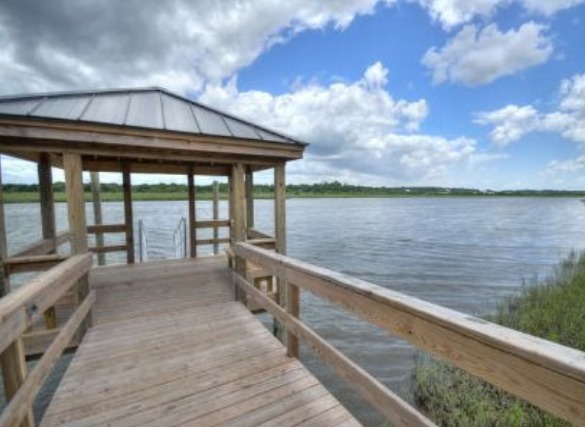 The awesome amenities above just scratch the surface. We have homes that include elevators, and others with outdoor showers. Some of our homes have two refrigerators, which is super helpful when you are traveling with a large group! We have homes that offer direct access to your own private area of the beach. Some of our vacation rentals have super cool spaces for kids, like game rooms and lofts. And, many of our homes allow dogs! Make all of your vacation dreams come true - we really do have an Oak Island vacation rental for every need. See you soon.
Comment on this post!