---
10 Reasons the Beach is the Perfect Place for a Romantic Getaway
Posted On Monday, January 13, 2020
---
Are you looking for a romantic place to spend Valentine's Day? Some places are just naturally romantic, but there's no place that lends itself to romance like the beach! There is just something special about that magical combination of water and sand that brings out the romantic in all of us. This week we have ten of the best reasons to choose a beach getaway as your next romantic destination.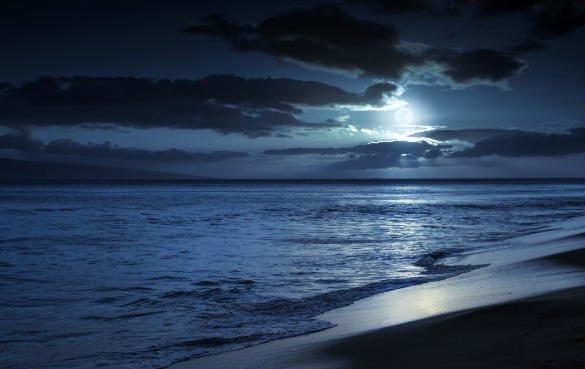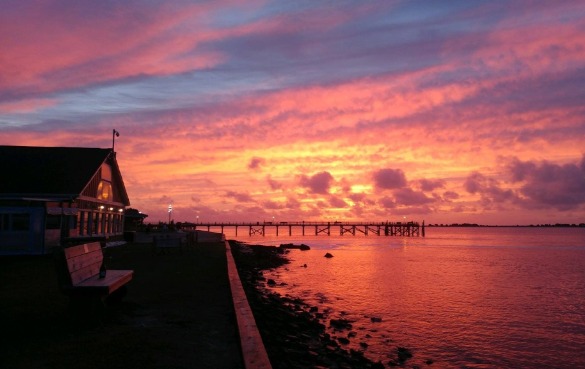 Stress Free Is the Key
The beach has a way of washing life's stresses away. Maybe it's the steady rhythm of the waves gently colliding with the shore or maybe it's the fresh sea air. No matter what the reason is, we can probably all agree that finding romance is a little easier when we are stress free. I mean nobody has a romantic getaway at the office cafeteria! Start your romantic getaway off right with a stress free destination... Oak Island!
Plenty of Couple Friendly Events
Sure romantic dinners are great and we all love walks on the beach, but if you're the type of couple that loves adventure, then Oak Island is the perfect destination! We have kayaking, SUP, deep sea fishing, and if you're really into heart pounding adventure- you can try sky diving right here on Oak Island! Need more adventures? Check out our previous post: How to Have an Adventure Packed Oak Island Adventure.
Sunsets and Sunrises
Imagine waking up to the sun filling your room as it rises over the Atlantic Ocean. Can you feel the breeze flowing through the curtains on your oceanfront home? If there is a better way to wake up, we sure don't know what it is. The best part is the beach offers two great ways to enjoy your day. There's the glorious sunrise and those unforgettable sunsets- what a combination!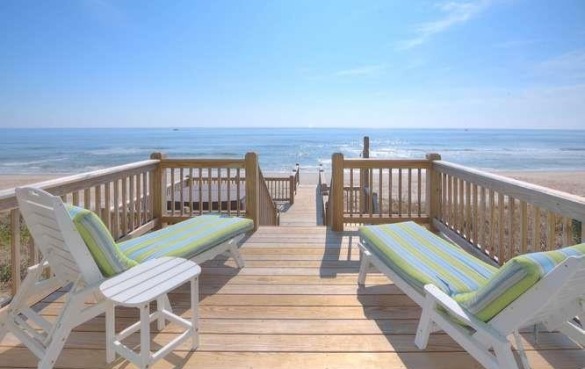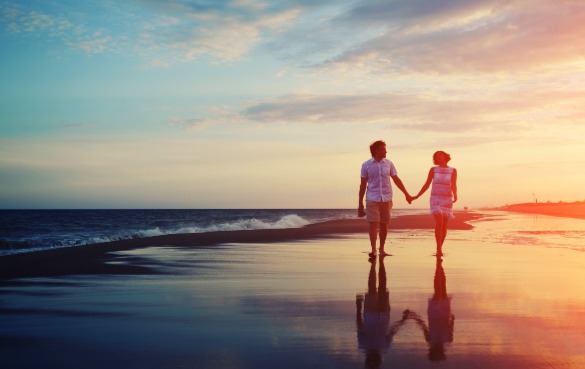 Happy People Are Romantic People
The beach makes us happy. Everyone loves the sand and the waves. We love the laid back dress code and the easy going nature of the local community. It's easy to be happy on Oak Island and when your happy, it's a lot easier to tap into the romantic side of life.
You're Surrounded by Beauty
If you've never been to Oak Island, you're in for a treat! We don't mean to brag, but our little part of the world is one of the most naturally beautiful areas you'll ever visit. Of course, a lot of other's think the same with several movies and televisions shows having been filmed in and around Oak Island. From natural estuaries to breathtaking waterways, we think you'll fall in love with Oak Island.
The Ocean Loves Romance
Okay, so we aren't really sure what the ocean is thinking, but it seems like it loves romantic getaways! A romantic boat ride to Bald Head Island for the day is a great romantic activity that the ocean is a part of. There is sailing, boating, and of course, all of those other adventures on the water that we love. The fact is the ocean is part of life here and it flows in our blood. Maybe a little time near the ocean is exactly what you need for your next Valentines' Day getaway!
Have you booked your 2020 romantic beach getaway yet? If you haven't, we have a lot of great deals making your getaway even more affordable. Condos are a great way to have a romantic getaway with their great locations and amenities! There is nothing like waking up seaside with your loved one, so call us today at 910-278-1147 to make your romantic getaway dreams come true!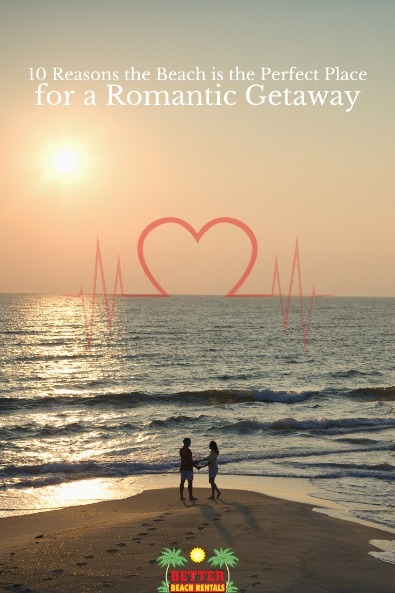 Book your oak island vacation today.
Like and follow us on your favorite social media.
Comment on this post!